BOURBON - These Scholars exemplify what it means to be high-character individuals who strive every day to live out Trojan PRIDE, The Trojan Way. Great job and thank you for making your parents, school, and community proud!
Valedictorian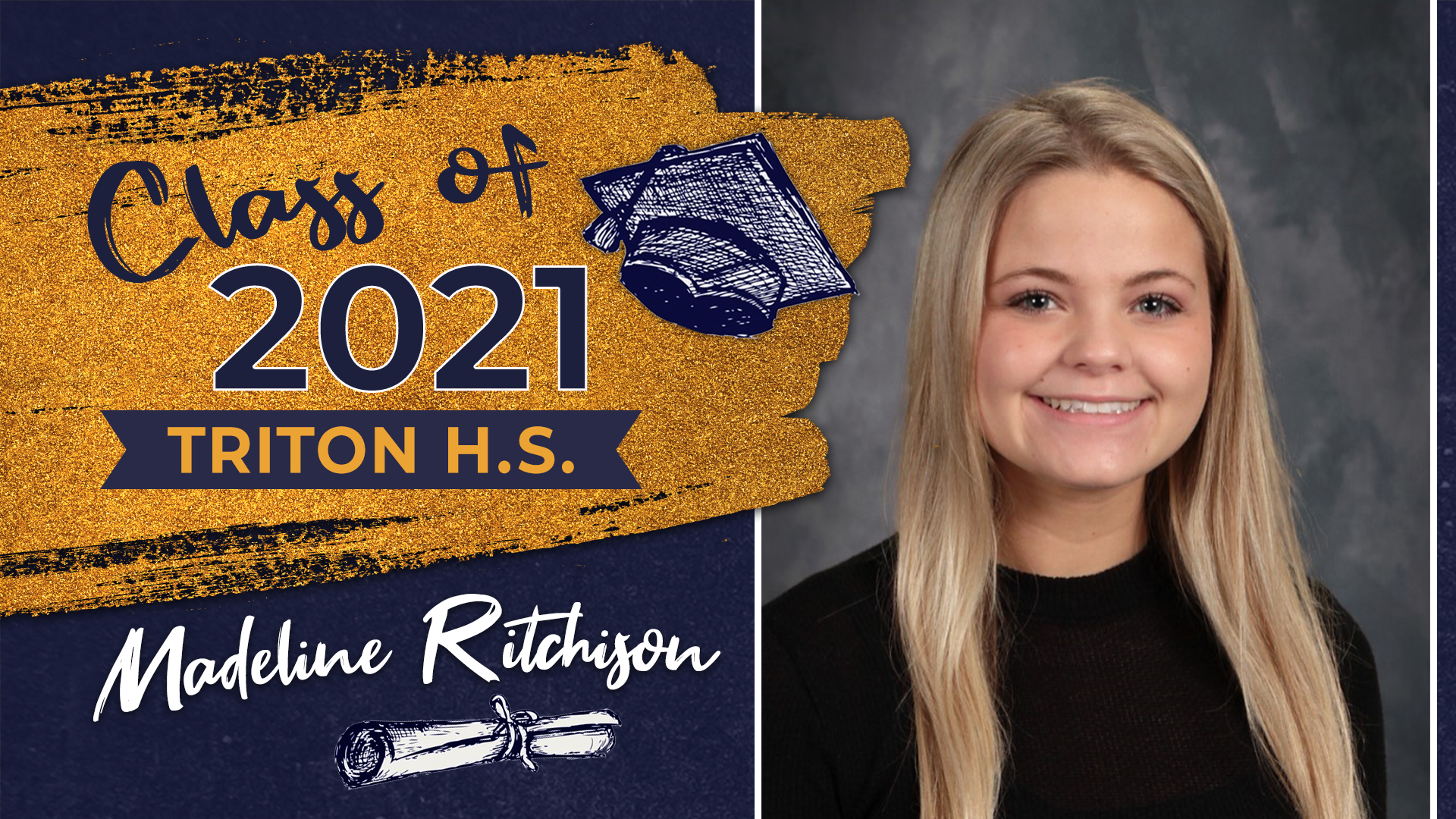 The Valedictorian for Triton Jr. Sr. High School's Class of 2021 is Madeline Ritchison.  Maddie has been a two-sport athlete in Tennis and Golf, active in Art Club, DECA, Spirit Club, Spanish Club, and has served on the Student Council for four years.  Throughout her academic career, she has earned Academic All-Conference and Academic All-State for Tennis and was a member of the Rising Stars of Indiana.  Aside from her academics, Maddie is heavily involved in her community and always looking for ways to give back to others.  Maddie will be attending Grace College in the fall where she plans to study Accounting.
Co-Salutatorians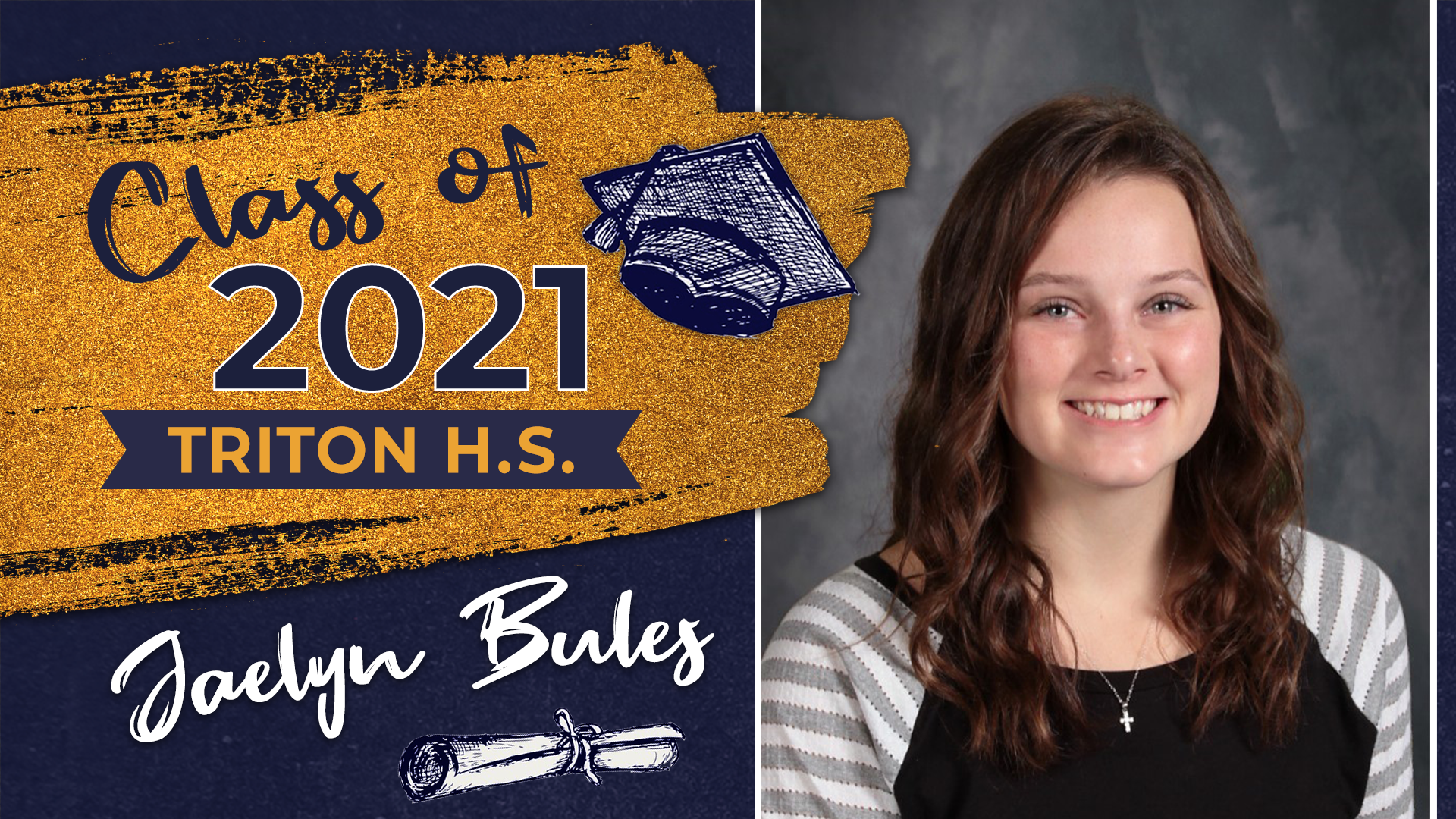 This year at Triton Jr. Sr. High School, we have Co-Salutatorians, Jaelyn Bules and Parker Alford. Jaelyn Bules has been a highly involved student in and out of school.  She has been a student-athlete competing in basketball, volleyball, and basketball.  In addition, she has participated in various clubs including Spirit Club, Art Club, FCS, Spanish club, Student Council, and National Honor Society.  Beyond the walls of the school, Jaelyn has participated in the Kosciusko Youth Leadership Academy, youth group, and the Distinguished Young Women program.  After school, Jaelyn plans to attend Grace College and major in nursing.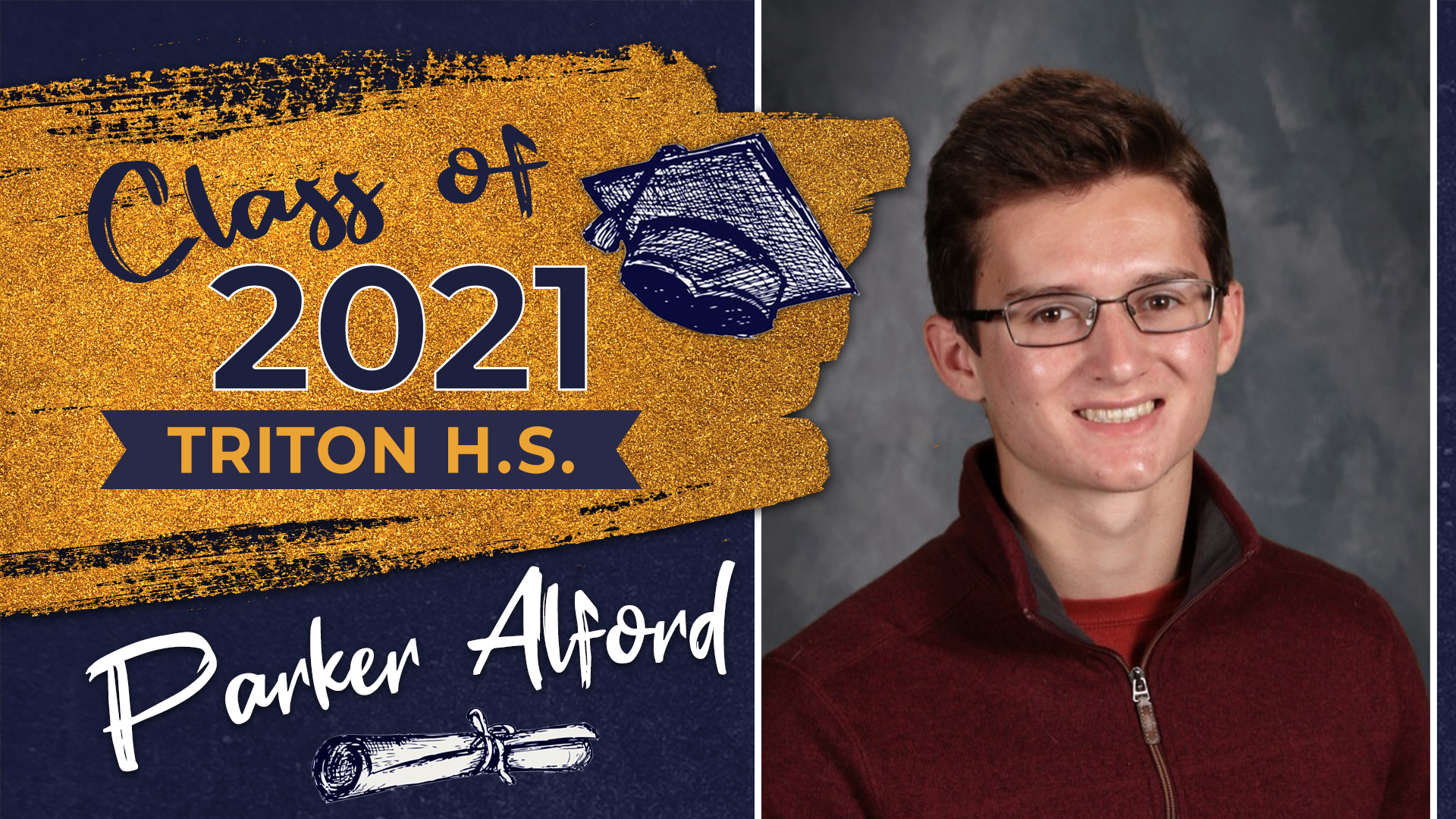 At school, Parker Alford is active in FFA, NHS, and has competed in both Cross Country and Track.  Outside of school, Parker has been a member of 4H and is in the Kosciusko Youth Leadership Academy.  Parker plans to attend Purdue University to study Mathematics with a focus on Actuary Science.
💙 The Class of 2021 💛

Parker Alford
Nathaniel Amsden
Alejandro Antonio-Cabrera
Trenton Barnhart
William Borntrager
Jaelyn Bules
Elijah Burns
Carlos Cabrera
Haley Carson
Hadassah Chupp
Morgan Cook
Darienne Davis
Matisyn Davis
Hunter Elliott
Jeremiah Farrell
Jaela Faulkner
Dylan Fear
John Gardner
Jack Gaughan
Kendall Hensley
Emma Hepler
Anela Hill
Lexia Hostrawser
Lilly Hubert
Angel Irwin
Ashley Kaufman
Casey Kemp
Hannah King
Brandon Kitch
Danny Kline
Caleb Lemler
Riley Linville
Coltan Marr
Travis McCoy
Molly McFarland
Hunter McIntyre
Alexzander Miller
Dylanie Miller
Caitlin Neer
Jacob Neff
David Nuss
Ivy Powell
Haley Rensberger
Lennon Richie
Angela Riffey
Haley Riggins
Madeline Ritchison
William Schaetzle
Jeannine Soriano
Alitz Stoner
Abbey Viers
Taylor Watkins
Keegan Westafer
Alexis Whitehurst
Madelyn Young