KOKOMO — Triton High School senior and Distinguished Young Woman of Triton, Whytnie MIller, will travel to Kokomo on February 9th where she will prepare to compete for the 2020 title of Distinguished Young Woman of Indiana on February 13, 14, and 15.

Miller and 23 other high school senior girls from across the state will represent their local programs as they take the stage at the IUK Havens Auditorium, 2300 S. Washington St., Kokomo. There they will vie for $28,000 in college scholarships and the opportunity to represent Indiana in the national Distinguished Young Woman program in Mobile, Alabama on June 25, 26 and 27, 2020.

The public is invited to attend the preliminary rounds at Haven's Auditorium on Feb. 13 and 14 starting at 7:00 pm. Miller is a participant in the "blue" group and is performing self-expression and fitness on Thursday night. On Friday night, she performs her talent, a vocal solo, Rainbow by Kacey Musgraves. Preliminary winners will advance to Saturday's 6:00 pm finale where the 2020 Distinguished Young Woman of Indiana will be awarded.

Tickets can be purchased all three nights at the box office. Preliminary rounds are $12 for adults and $10 for students. Tickets for the Saturday finale are $15 for all.

Words of encouragement and flowers can be left at the mailbox table all three nights of the competition or sent to Miller's host family at 2913 S. 800 W. Russiaville, IN 46979.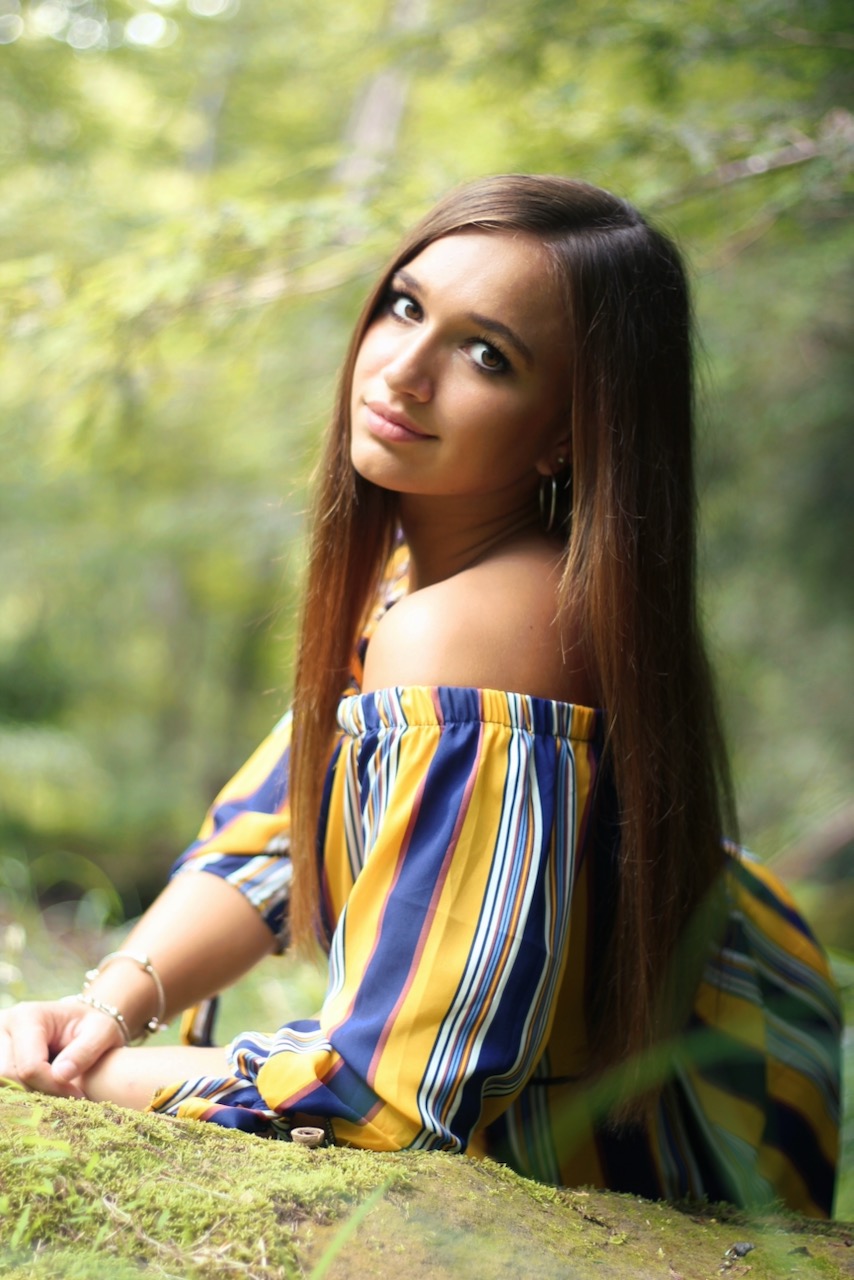 If you go
▶︎ What: Distinguished Young Women of Indiana state program
▶︎ When: 7 p.m. Feb. 13 and 14, and 6 p.m. Feb. 15
▶︎ Where: Indiana University Kokomo's Havens Auditorium, 2300 S. Washington St., Kokomo
▶︎ Tickets: Preliminary rounds $12 adult, $10 students, finale $15 for all
▶︎ Winner: The 2020 Distinguished Young Woman of Indiana will represent the Hoosier State at the 63rd National Finals in Mobile, Alabama, on June 25, 26 and 27, 2020.
▶︎ Participants:
Katie Kobold - Avon
Riley Gilmer - Bremen
Reanna Lowery - Clinton County
Aubrey Dague - Fulton County
Aubrianna Mitchell - Grant County
Madison Jaynes - Greater Tippecanoe County
Myra Kivett - Hamilton County
Reina Amones - Hancock County
Grace Ellen Knolinski - Howard County
Zoe Fountain - Jackson County
Gracyn Alvey - Lawrence County
Shannon Eliason - Lawrenceburg
Morgan Blank - Lowell
Mackenzie France - Miami County
Jessica Dittmer - Montgomery County
Brianna Snider - Noble County
Bella Monroe - Oldenburg Academy
Emily Byford - Owen County
Isabelle Stead - Plainfield
Isabella Marquez - Portage
Elayna Hasty - Steuben County
Madison Elam - Tri-West
Whytnie Miller - Triton
Sidney Basham - Whitley County
What is Distinguished Young Women?
Founded in 1958 in Mobile, Alabama, Distinguished Young Women is the largest and oldest national scholarship program for high school girls.
The program combines the chance to win college scholarships with a program that offers life skills training to prepare young women for the world after high school. Each year, it makes more than $1.5 billion in scholarships available, and it costs nothing to enter.
The program takes place in all 50 states and Washington, D.C., with some states also having local programs. Young women participate in either their junior or senior year of high school. In Indiana, it's open to high school seniors.
Each program evaluates participants in the following categories: scholastics (25 percent), interview (25 percent), talent (20 percent), fitness (15 percent) and self-expression (15 percent). Local program winners advance to the state level. All state winners participate in the national finals in Mobile, Alabama, in June.
The life skills program includes workshops and online resources that allow participants to learn skills like interviewing, public speaking, self-confidence building and more.
Previously known as America's Junior Miss, the program announced its new name in June 2010.
The program has been offered at Triton for 56 years.
About Distinguished Young Women


Begun in 1958, Distinguished Young Women has impacted the lives of more than 770,000 young women. Our mission is to empower high school young women by providing scholarship opportunities, developing self-confidence and teaching crucial life skills needed for success in college and beyond. National sponsors include Mobile County, City of Mobile, Barbara Barrington Jones Family Foundation, Alabama Power Foundation, Master Boat Builders, Wintzell's Oyster House, Encore Rehabilitation, Regions Financial Corporation, Evonik, Jostens and Alabama Media Group.
For more information about Distinguished Young Women, contact Tara Principe, National Headquarters Marketing and Communications Director, at 251-438-3621 or Tara@DistinguishedYW.org or visit
www.DistinguishedYW.org