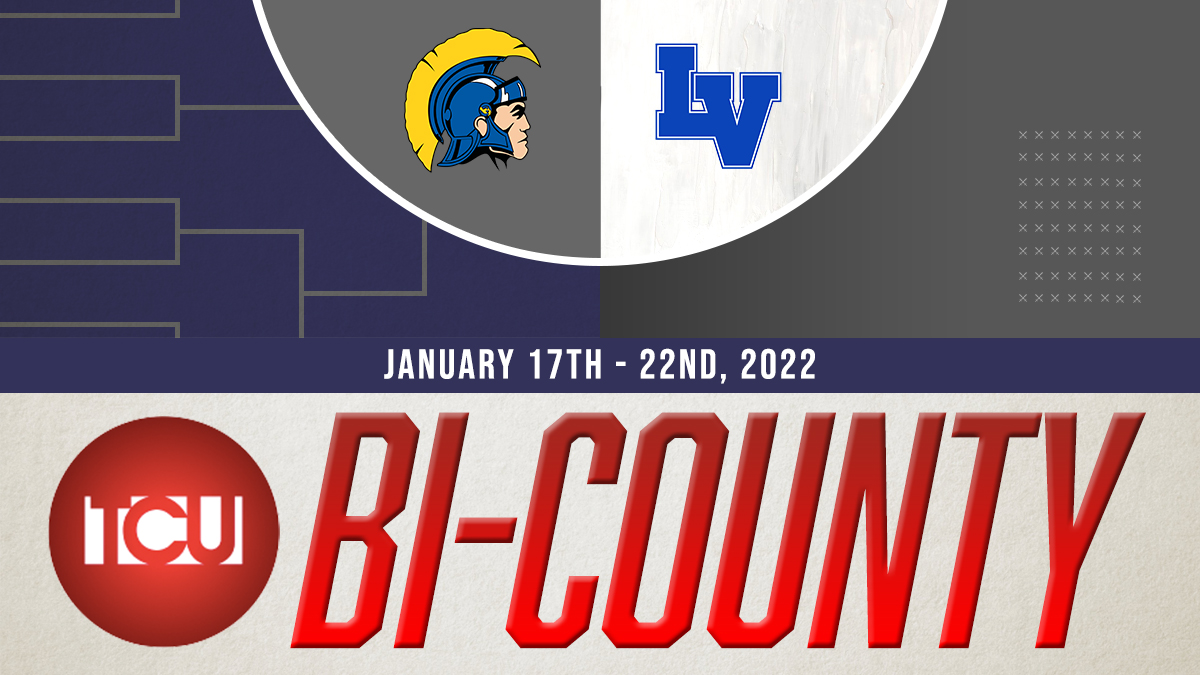 LAKEVILLE, IN. – Pairings for the 57th annual TCU Bi-County Basketball Tournament were drawn during a luncheon Tuesday, December 2, 2021, at Christo's Dining Hall in Plymouth. The TCU Bi-County Basketball Tournament will begin Monday, Jan. 17, 2022, and conclude with championship games on Saturday, January 22, 2022.
UPDATE 1/17 - Due to weather conditions, the first round of the JV Tournament has been moved to Wednesday and the semi-finals have been moved to Saturday morning. See the brackets below for start times.
UPDATE 1/14 - Due to LaVille not having enough players to field a JV girls team, Triton JV girls will receive a first-round bye and automatically play in Wednesday's semi-final. This means that the JV boys game on the 17th will now start at 6:30 pm at LaVille.
TOURNAMENT ADMISSION
Single night passes can be purchased with cash at the gate for $6. Pre-school and younger are admitted free. Full tournament passes can only be purchased online at https://lavilleathletics.com/pre-sale-tickets/ If you purchase a full tournament pass you will need to print the QR Code and bring it to the gate each night or save the QR Code to your device so it can be scanned each night.
Full Tournament Pass – $15 per person - Can only be purchased online
Single Night Pass – $6 per person
Pre-School and younger – Free
The brackets below and this article will update during the tournament.
If the brackets below do not load on your mobile device, tap here to view them.