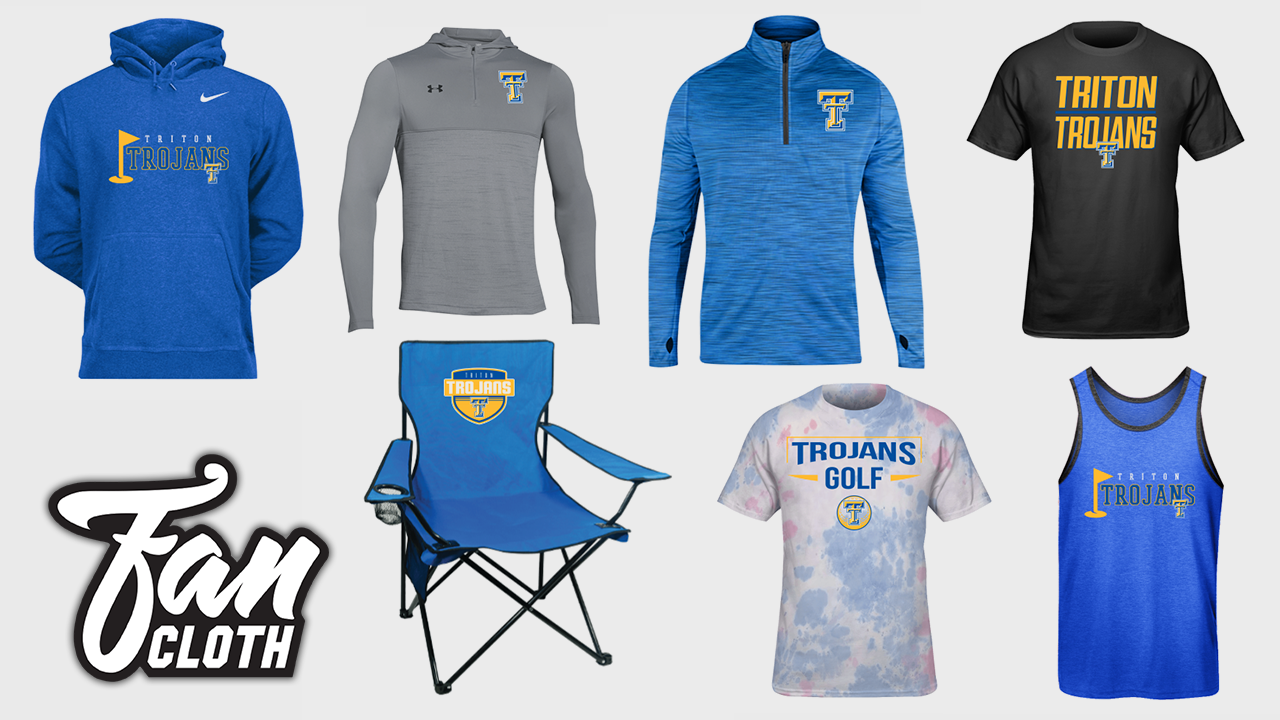 Attention Trojan fans! Are you looking for Triton apparel? Now's your chance to stock up on gear and help support Triton Golf at the same time. The Fan Cloth store has 35 different items with plenty of choices between golf-themed gear and plain Triton logos.  Some items can even be customized with names and numbers. The fan store is open to the public until April 9th.
Visit https://fancloth.shop/LUKSB
Questions can be directed to Triton Golf coach Blake Schori bschori@triton.k12.in.us
Important Information
Credit/Debit card payments will be processed at the time the order is placed.

Your items will be shipped directly to the address you supplied during checkout.

Expect your items to be shipped out 3-4 weeks plus shipping after the conclusion of the fundraising campaign.

Purchases made benefit the Triton Golf team fundraiser.

All sales are final.