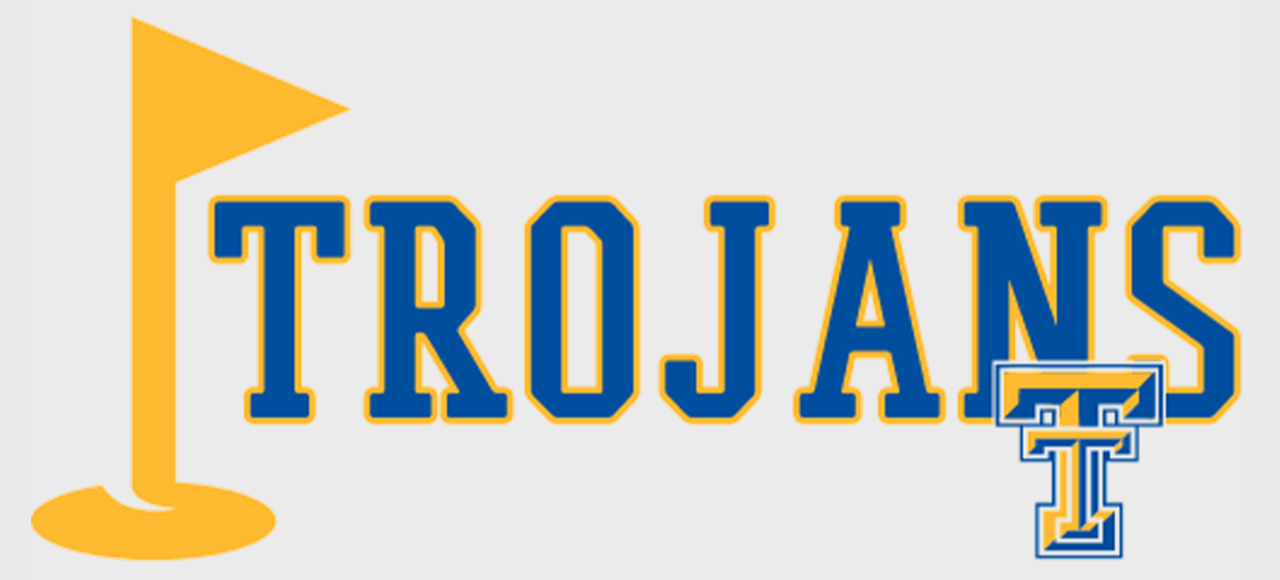 WARSAW - The Trojans kept their 2021 season alive by claiming the final Regional qualifying spot with a 3rd place finish in the Warsaw Sectional held at Rozella Ford.  Triton's 318 bested 4th place Culver Academy by 11 strokes.  Warsaw once again hoisted the Sectional trophy with a score of 296, 5 strokes better than 2nd place Columbia City.
Warsaw's Cal Hoskins was the Sectional medalist with an even-par 70.  Cole McKinney went low for Triton with his 2nd place 72.  Triton senior John Gardner (78) took home 12th place out of the field of 60 golfers.  Junior Gavin Butler ( 83) came in 18th, Bruce Johnson (85) 22nd, and Breylon Wareham (92) 34th.  The Trojans advance to next Thursday's Regional at Swan Lake starting at 8:00 am.
A special thanks to the golfers' parents for providing us with pictures.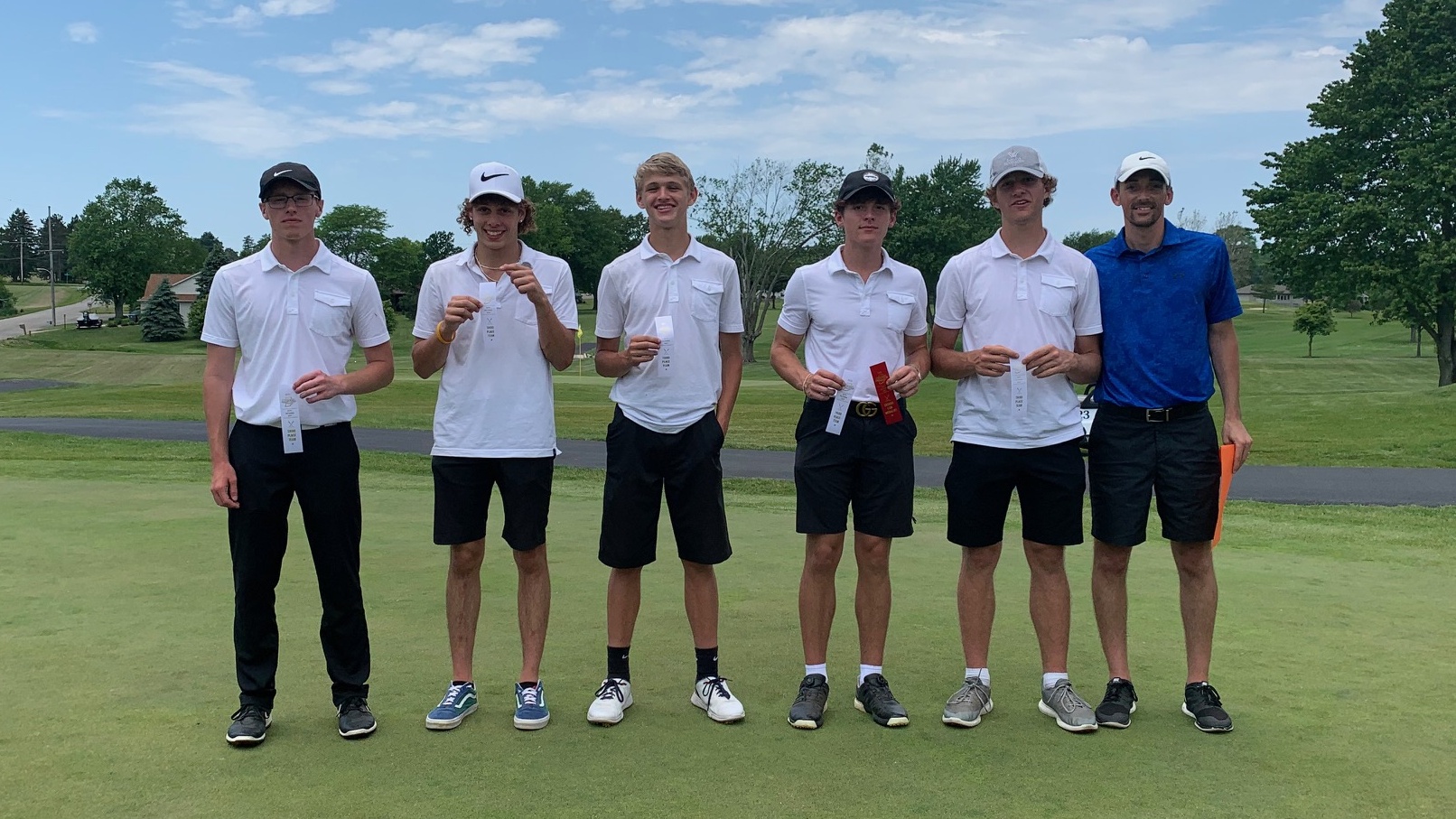 Regional qualifiers holding their team 3rd place ribbons. Cole McKinney is also holding the individual 2nd place ribbon.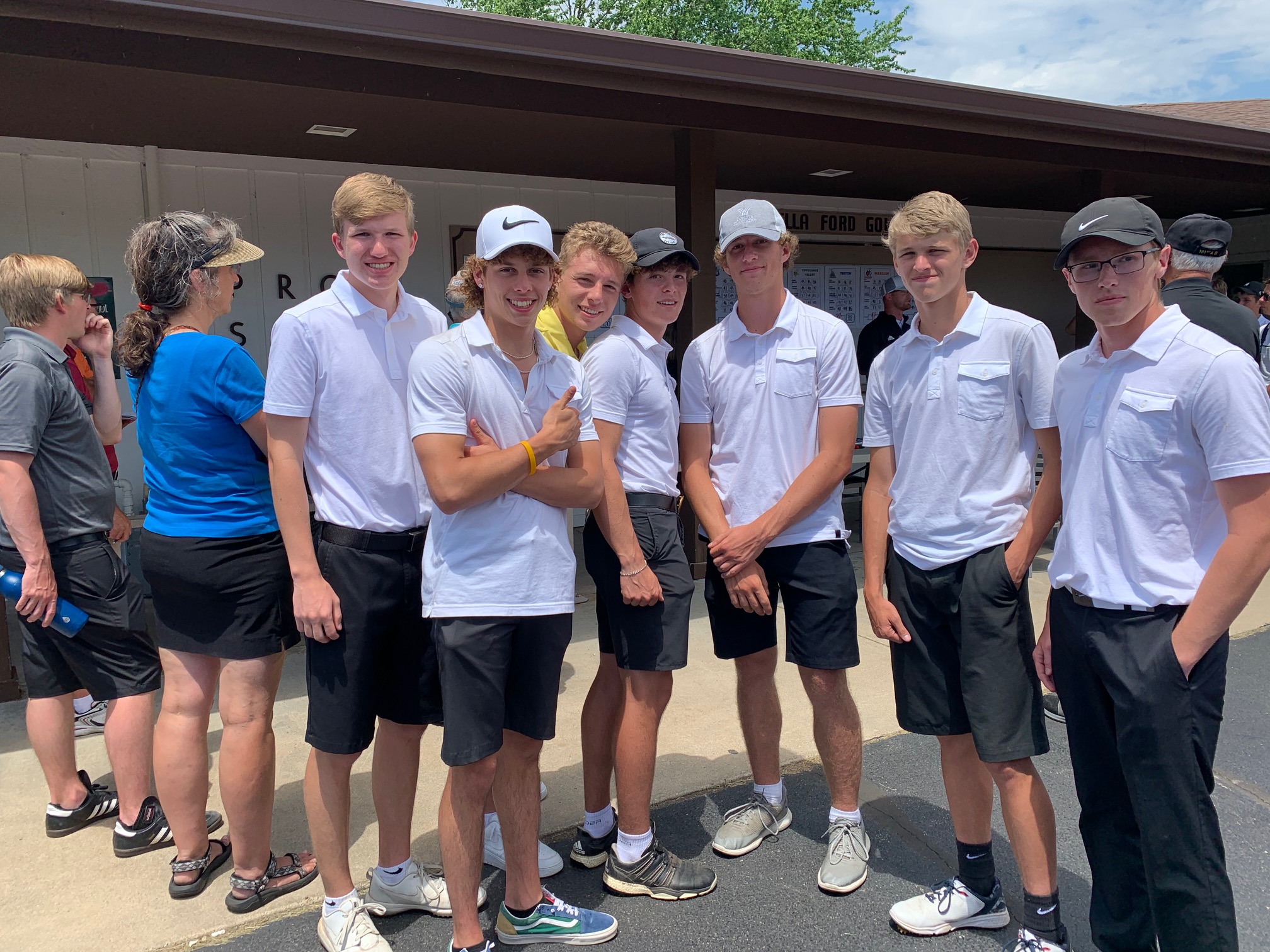 The team waiting for all the scores to come in.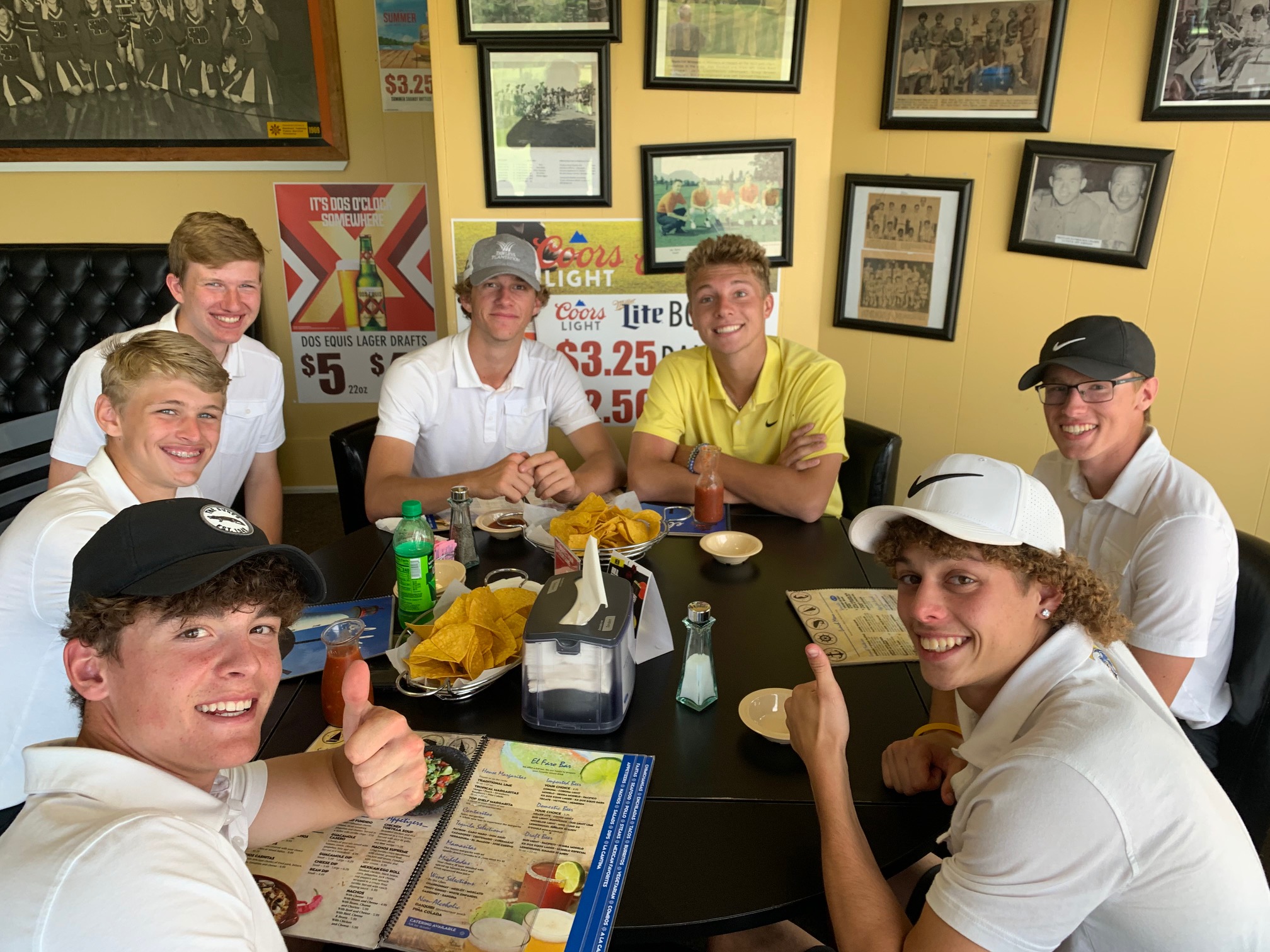 The team celebrated with Mexican food in the air conditioning.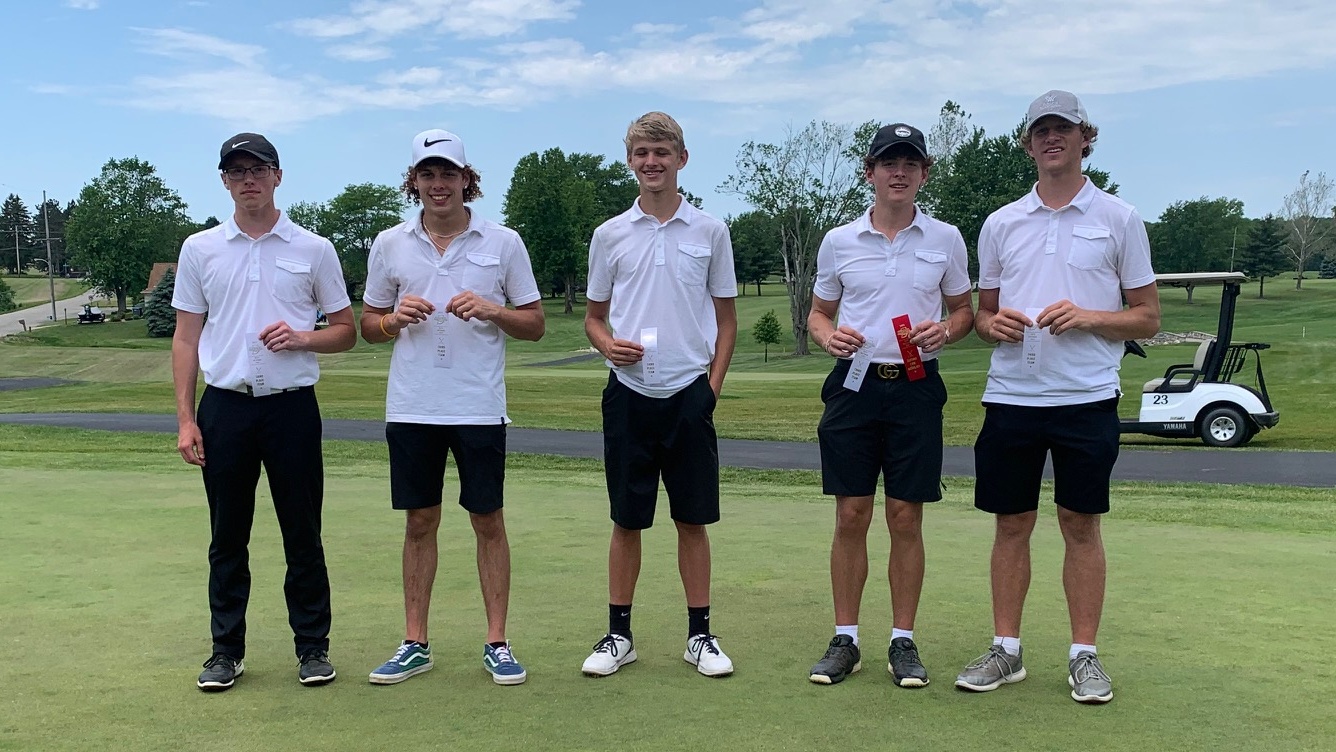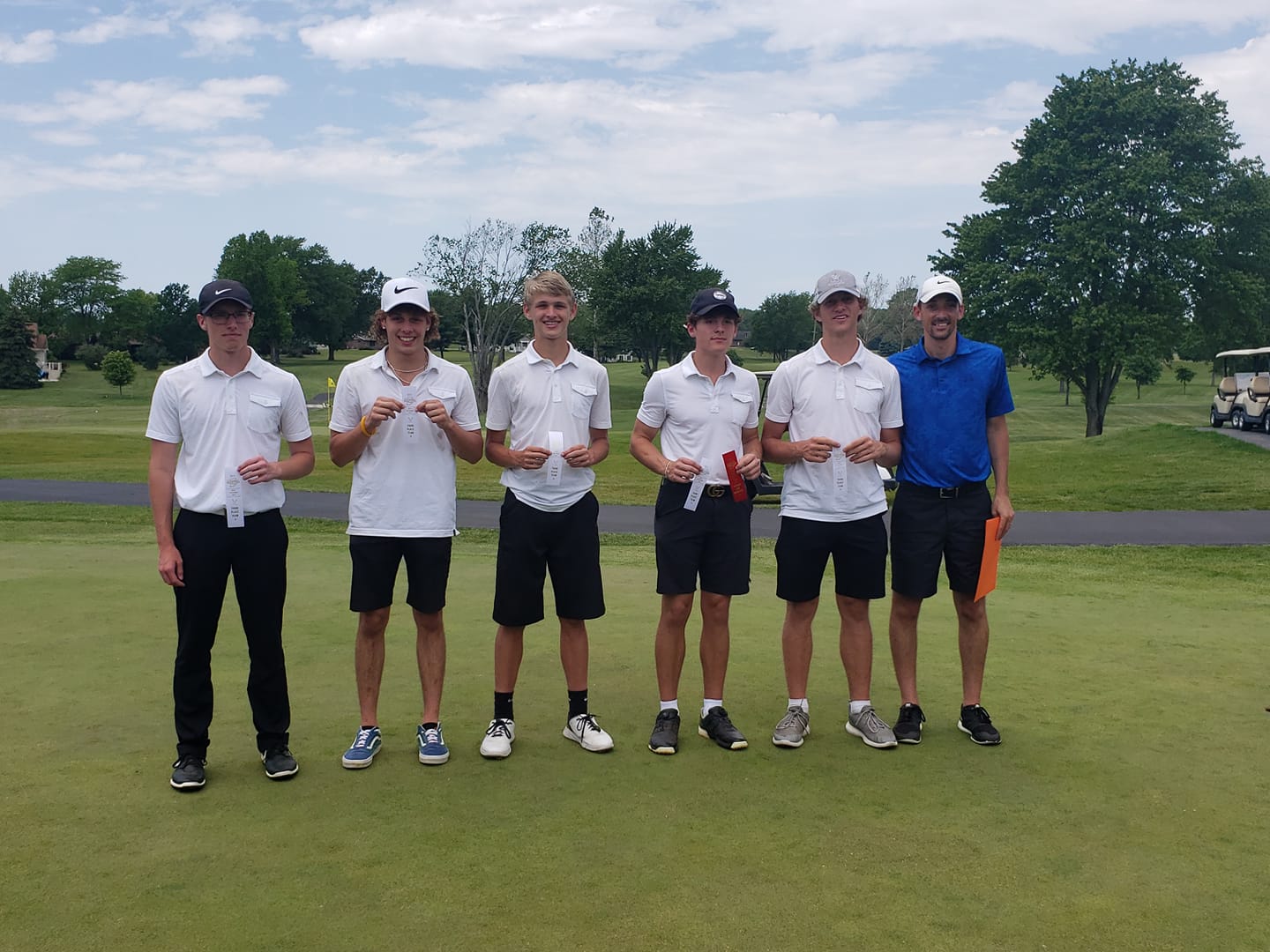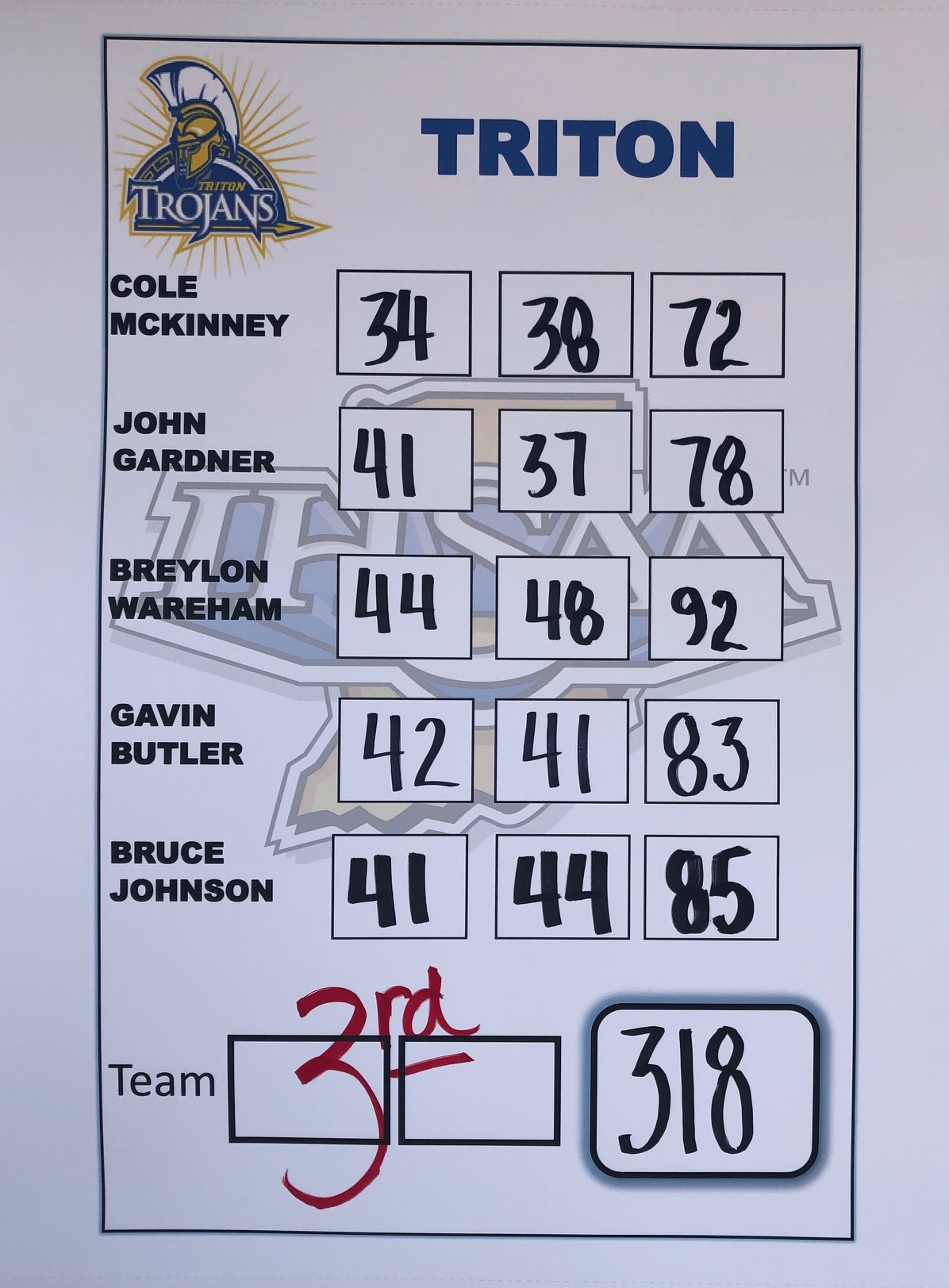 IHSAA Sectional at Rozella Ford - par 70
12 teams, 60 golfers
TEAM STANDINGS
1. Warsaw - 296
2. Columbia City - 301
3. Triton - 318

4. Culver Academy - 329
5. Wawasee - 347
6. Plymouth - 351
7. Northfield - 360
8. Huntington North - 361
9. Manchester - 379
10. Whitko - 363
11. Tippecanoe Valley - 399
12. Culver Community - 453