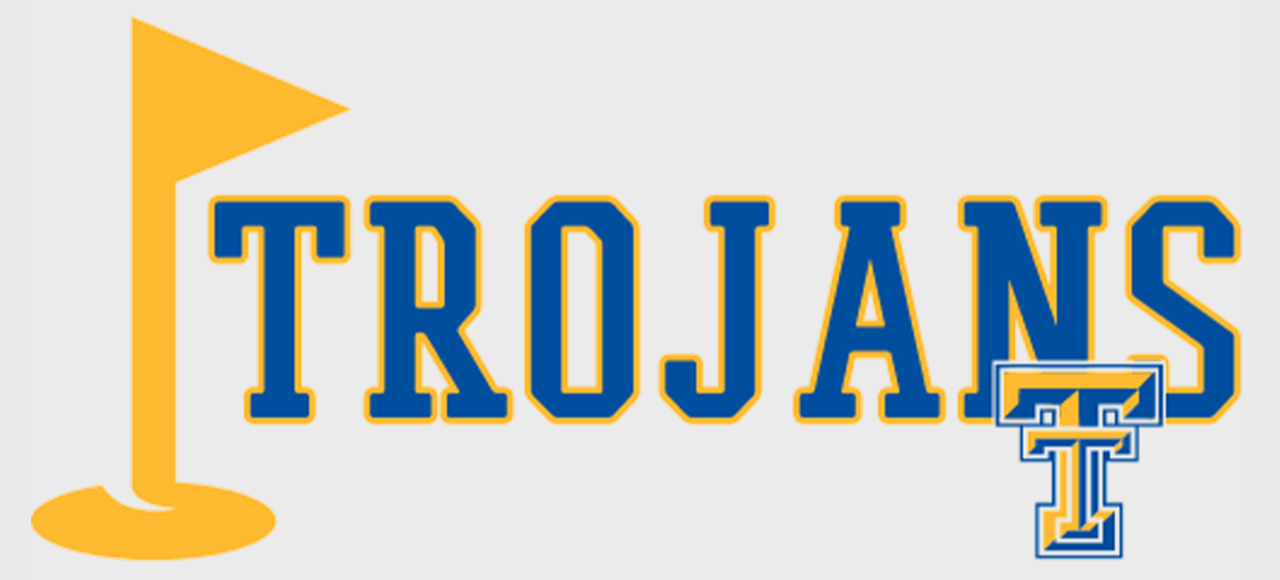 WARSAW - The Trojans delivered their Seniors two more wins for their final dual at Rozella Ford on Thursday evening. Triton's 166 bested Bremen's lowest team score of the season by 8 shots. Tippecanoe Valley came in 3rd with a 185, 19 back from the Trojans. Triton seniors John Gardner (41) took home 4th place and Keegan Westafer (47) was 9th out of 15 golfers. Cole McKinney fired off a team-low 38 for 2nd place, 3 shots behind medalist Greg Miller (35) from Tippecanoe Valley. Breylon Wareham tied for 5th with 42 and Gavin Butler secured 8th place with his 45. Bremen's best score came from Mark Bahr (39) who placed 3rd. Triton's dual record improves to 8-4 on the season. Next up for the Trojans is Saturday's Warsaw Invitational at Swan Lake starting at 1:30 pm.
A special thanks to the golfers' parents for providing the following pictures.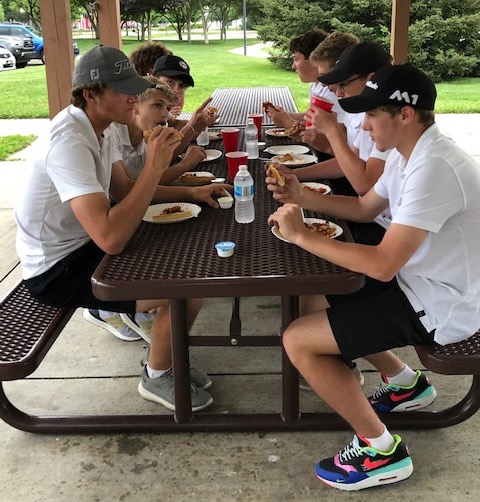 After completing 9 holes at Rozella Ford, the boys celebrated Senior Night with pizza and cookies at Center Lake.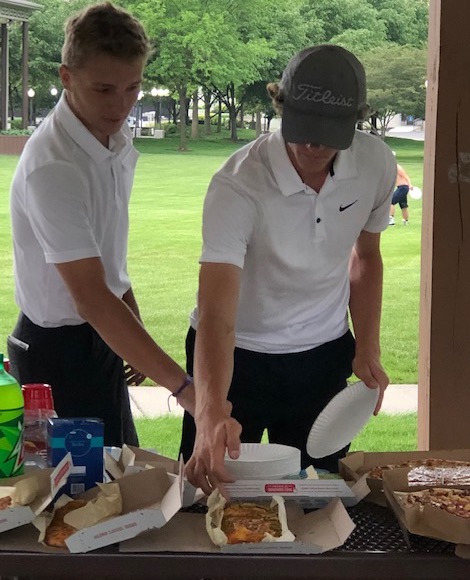 Seniors Keegan Westafer and John Gardner take in the spoils after winning the final dual of their high school careers.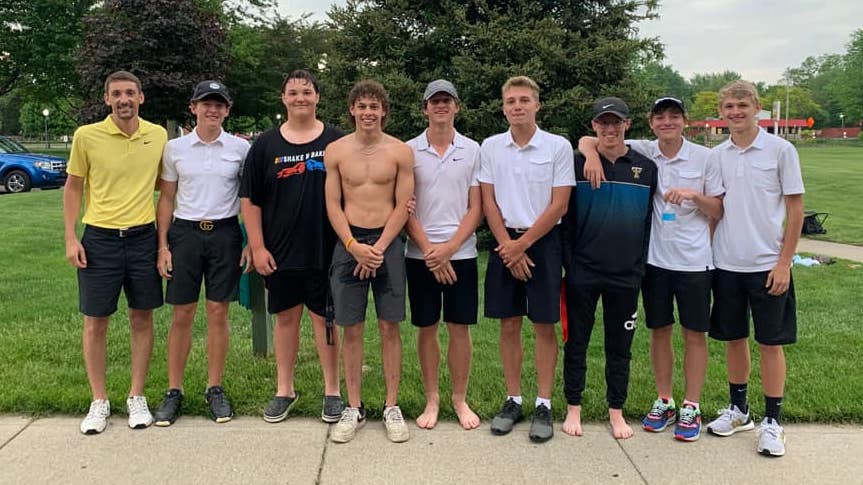 As you can see from the team picture some members took the plunge on the pier at Center Lake.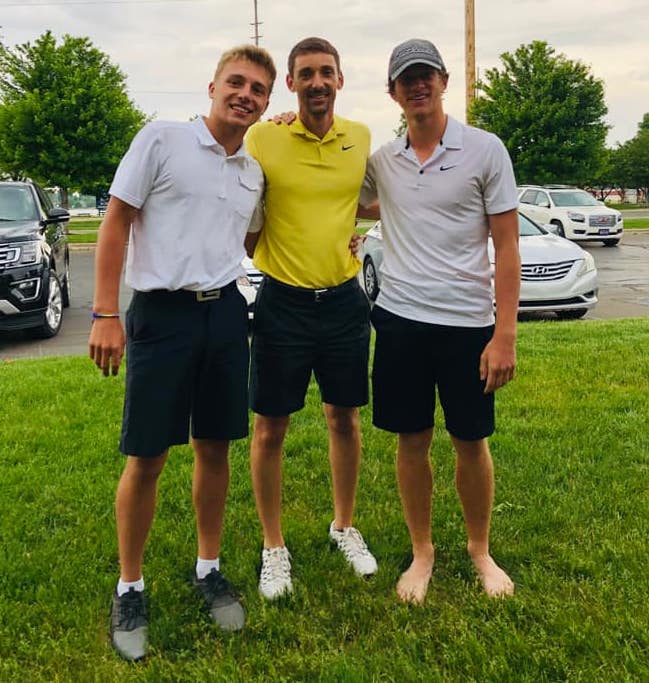 Seniors Keegan Westafer and John Gardner with coach Schori.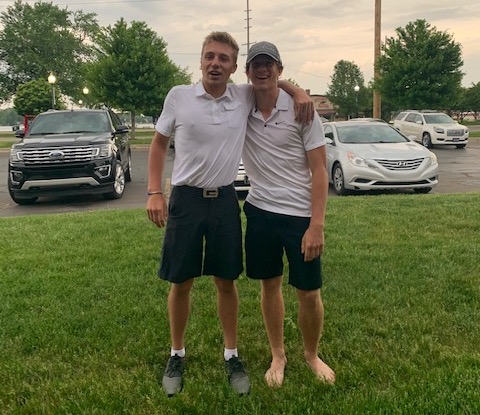 at Rozella Ford's front 9 - par 35
3 teams, 15 golfers
TEAM STANDINGS
1. Triton - 166
2. Bremen - 174
3. Tippecanoe Valley - 185