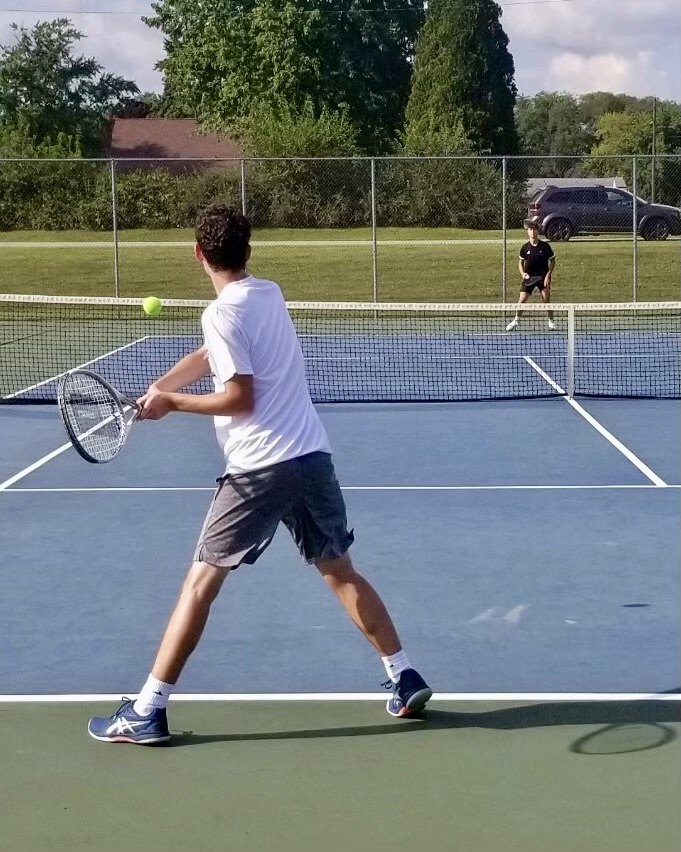 Damon Kuntz at #1 Singles
WALKERTON - The Triton boys tennis team traveled to John Glenn for the season opener on Tuesday evening. The young Trojans faced a veteran group of Falcons who dominated on all courts.
Caden Large played his first high school match at 1 Singles and it turned out to be a rough night for the sophomore. Glenn's Noah Drebelbeis handed Large a 6-1, 6-2 loss.
Teammates Damon Kuntz at 2 Singles and Zak Greer at 3 Singles also fell in quick sets. Triton forfeited at the 1 Doubles spot and played Ethan Shively and Isaiah Vaca in their first high school varsity match at 2 Doubles.
Triton goes back on the road for two more matches this week at Knox on Wednesday and Rochester on Thursday.

Triton at John Glenn 8/16/2022
#1 Singles: Noah Dreibelbeis (JG) def. Caden Large (T) 6-1, 6-2
#2 Singles: Alex Kaser (JG) def. Damon Kuntz (T) 6-1, 6-2
#3 Singles: Zach Litteral (JG) def. Zak Greer (T) 6-2, 6-2
#1 Doubles: Landon Johnson & Marshall Platz (JG) by forfeit
#2 Doubles: Alex Smith & TJ Park (JG) def. Ethan Shively & Isaiah Vaca (T) 6-2, 6-1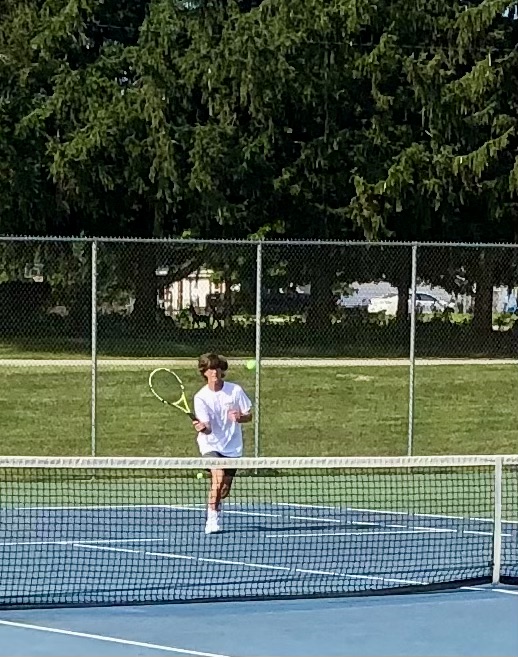 Zak Greer at #3 Singles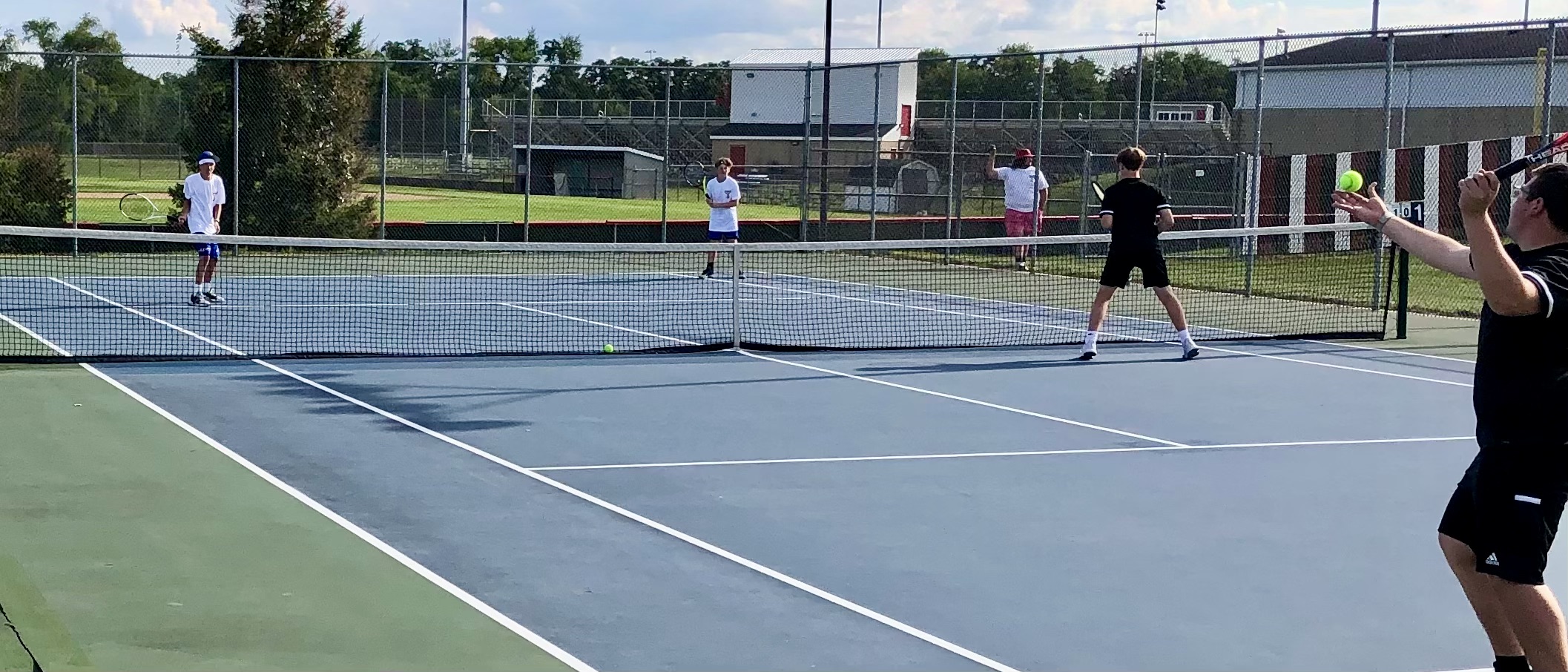 Ethan Shively left Isaiah Vaca right at #2 Doubles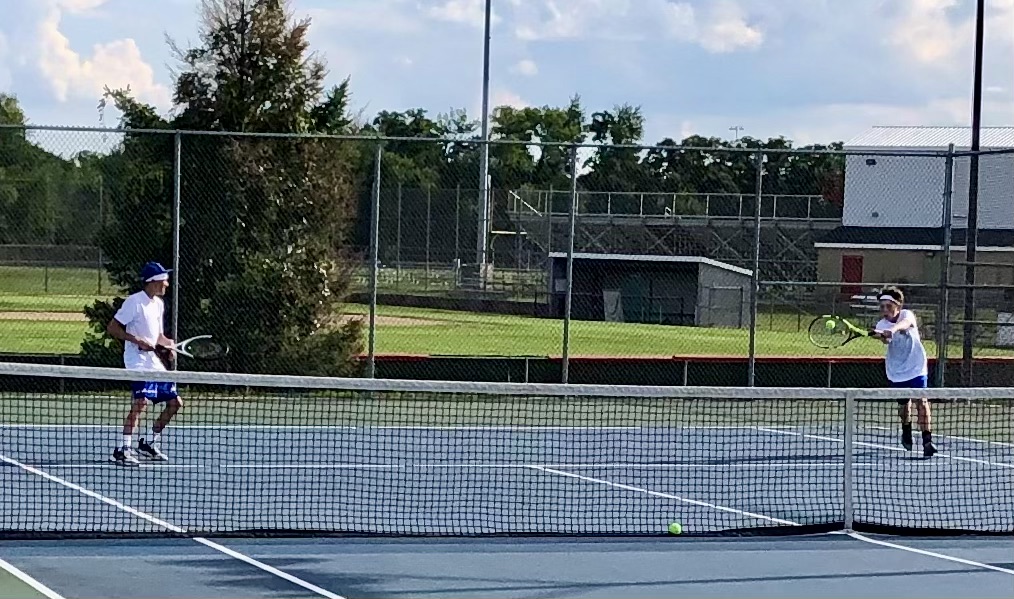 Ethan Shively left Isaiah Vaca right at #2 Doubles