Today Triton High School honors the accomplishments of senior Connor Pitney. Connor is the son of Matt and Tricia Pitney of Tippecanoe. With aspirations of becoming a firefighter, Connor plans to obtain his associate's degree in Fire Science at Ivy Tech this fall.  As a student-athlete, Connor has played football for three seasons, wrestling for four, and baseball for one.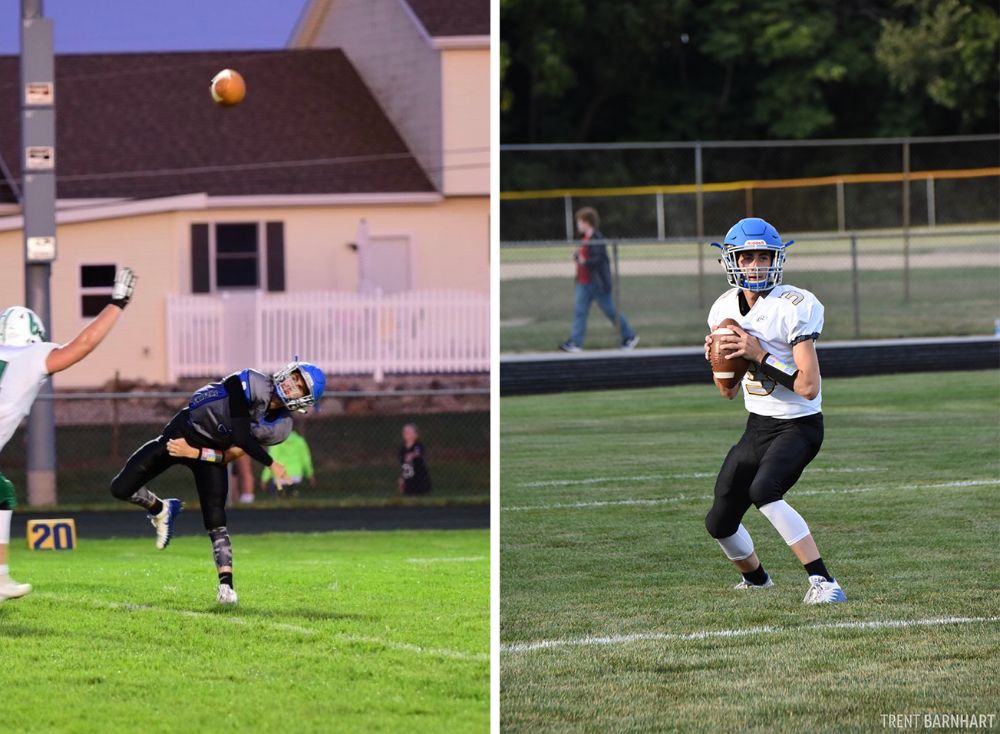 Q&A with Connor
Do you have any siblings?
Yes, Zac is older and Jacob is younger.
What awards and accomplishments did you earn during high school?
Football: JV Mr. Offense (2017), Sectional Champions (2018), Senior GPA (2019), Most Valuable Offense (2019), and Academic All-Conference (2019). Wrestling: Team State wrestler (2016/17), 2x team conference champ, 2x 138-pound conference champ, 3x Trojan Pride Award, 2x Academic All-State Honorable Mention, 385 team points, 66 wins, 29 pins, 27 near falls, and 61 takedowns.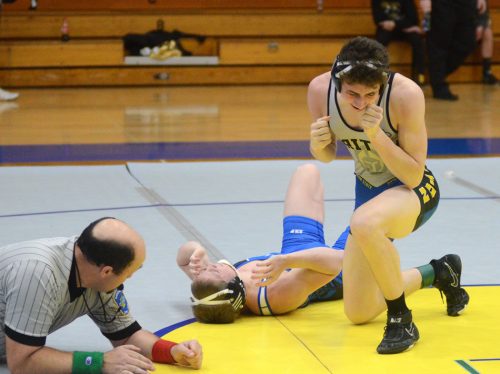 What clubs or activities do you participate in outside of sports?
I was in the Spirit Club for one year.
Who were your role models growing up? Who inspires you today?
Growing up, Albert Pujols was my role model when he played for the Cardinals. I always wanted to be able to hit home runs like him. Now, my parents inspire me because they are hard-working, and now I am starting to follow my dad's career path.
What do you consider your biggest life accomplishment so far?
So far my biggest accomplishment was being the varsity starting quarterback. I set this goal when I first started playing football. I played quarterback in junior league but always dreamed of playing as the starter on varsity. I worked hard outside of practice by aiming at different things around my yard and throwing a football at them to work on accuracy. 
What impressions do you hope you've made as a scholar, athlete, and/or member of the community?
I hope I made the impression of someone who did the right thing when no one was watching and always got things done to the best of my ability.
Do you have any special talents?
I'm good at archery.
What's something interesting that most people don't know about you?
I'm really good at backing up a truck with a trailer attached.
If you won an all-expenses-paid trip to anywhere in the world, where would you go?
Bahamas
If you had 2 hours every week to do anything you wanted, what would it be and why?
I would go to the shooting range because I can never get enough of it.
Is there anyone you would like to thank or give a shoutout to?
Definitely Coach Arvesen. He somehow had a way to motivate me even if I thought I didn't need it. He was a great encouragement throughout my wrestling career and I am so glad that he was my coach all the way through my career. I started wrestling his first year coaching at Triton. I know that he is someone that will be there for me even after I graduate. He is an amazing person. He may condition you until you are laying on the mat and can't get up but he would also be the first person to help you up.
Rapid Fire
▶︎
Sport to play:
wrestling
▶︎
Sport to watch:
football
▶︎
Food:
bacon
▶︎
Time of day:
whenever I'm asleep
▶︎
Movie:
Step Brothers
▶︎
TV or online show:
Chicago Fire
▶︎
Genre of music:
country
▶︎
Subject in school:
Criminal Justice
▶︎
Dream Job:
full-time firefighter