Today Triton High School honors the accomplishments of senior Gavin Greer. Gavin is the son of Gale and Brandi Greer of Bourbon. Gavin plans to major in communications at Purdue University Fort Wayne this fall. As a student-athlete, Gavin played tennis for four seasons. He also managed boys basketball for four years and track for one.
Q&A with Gavin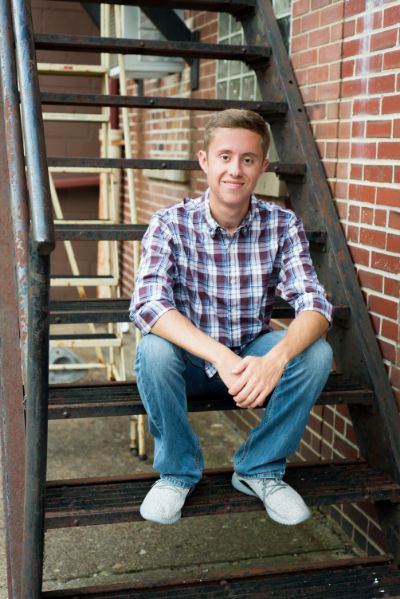 Do you have any siblings?
Yes, Abbigale is younger.
What clubs or activities do you participate in outside of sports?
Na
tional Honor Society (11-12) Secretary (12),
Kosciusko Youth Leadership Academy
(11)
, Spirit Club (9-12), Yearbook (10), Science Club (11), Triton Trojan Sports Network (12)
Who were your role models growing up? Who inspires you today?
My parents have always been my role models.
What do you consider your biggest life accomplishment so far?
My biggest accomplishment was getting to start on Senior Night for basketball. I had been hoping to do it since I was a freshman when I had to quit basketball because of diabetes. 
What impressions do you hope you've made as a scholar, athlete, and/or member of the community?
I hope I have shown that I am a hard-working person that tries his hardest with everything.  
Do you have any special talents?
no
If you won an all-expenses-paid trip to anywhere in the world, where would you go?
Boston, Massachusetts  
Is there anyone you would like to thank or give a shoutout to?
The members of TTSN who helped me get experience in broadcasting: Andy O'Hara, Kenny Barnhart, and Orion Lemler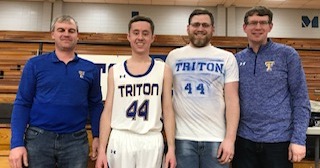 Rapid Fire
▶︎
Sport to play:
basketball
▶︎
Sport to watch:
football
▶︎
Food:
pizza
▶︎
Movie:
The Matrix Revolution
▶︎
TV or online show:
Ozark
▶︎
Genre of music:
rap
▶︎
Subject in school:
History
▶︎
Dream Job:
sports broadcaster