Today Triton High School honors the accomplishments of senior Jessica Soriano. Jessica is the daughter of Arsenio and Susan Soriano of Bourbon. Jessica plans to pursue a Bachelor's Degree in Social Work at Ball State University this fall. As a student-athlete, Jessica played Blue Swish Lady Trojan Basketball throughout her high school career.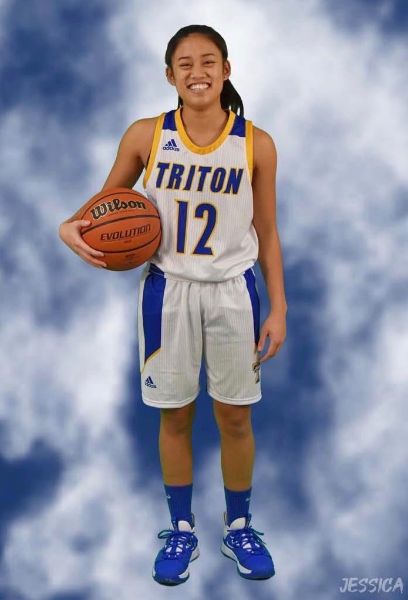 Q&A with Jessica
Do you have any siblings?

Yes, Kassie, Joseph, and Jennifer are older and Jeannine is younger.





What clubs or activities do you participate in outside of sports?

I was in Art Club for one year.





Who were your role models growing up? Who inspires you today?

My role models when I was growing up were my older siblings. I looked up to them a lot and I still do. My mom is who inspires me today. She is a very hard working woman and I am inspired to be as hardworking as she is.





What do you consider your biggest life accomplishment so far?

Currently, my biggest life accomplishment is getting accepted to one of my top favorite schools, Ball State. I set this goal about two years ago because I just liked the school. I achieved this goal by working hard in my classes and anything I did.





What impressions do you hope you've made as a scholar, athlete, and/or member of the community?

I hope that I was a good role model for younger kids.





Do you have any special talents?

I can play the ukulele.





What's something interesting that most people don't know about you?

I am somewhat of a good dancer.





If you won an all-expenses-paid trip to anywhere in the world, where would you go?

Bora Bora





If you had 2 hours every week to do anything you wanted, what would it be and why?

I would spend time with my friends doing fun things at the beach.





Is there anyone you would like to thank or give a shoutout to?

I would like to thank my family and friends for supporting me in everything I do.
Rapid Fire
▶︎

Sport to play:

basketball




▶︎

Sport to watch:

basketball




▶︎

Food:

tacos




▶︎

Time of day:

nighttime




▶︎

Movie:

Bedtime Stories




▶︎

TV or online show:

All American




▶︎

Genre of music:

hip-hop or pop




▶︎

Subject in school:

Math




▶︎

Dream Job:

social media influencer