Today Triton High School honors the accomplishments of senior Kelsey Hamilton. Kelsey is the daughter of Kimberly Amor and James Hamilton. Kelsey's plans after high school are currently undecided. As a student-athlete, Kelsey played three seasons of Blue Thunder Softball with aspirations of playing a fourth this spring. Kelsey plans to continue playing her favorite sport well after high school.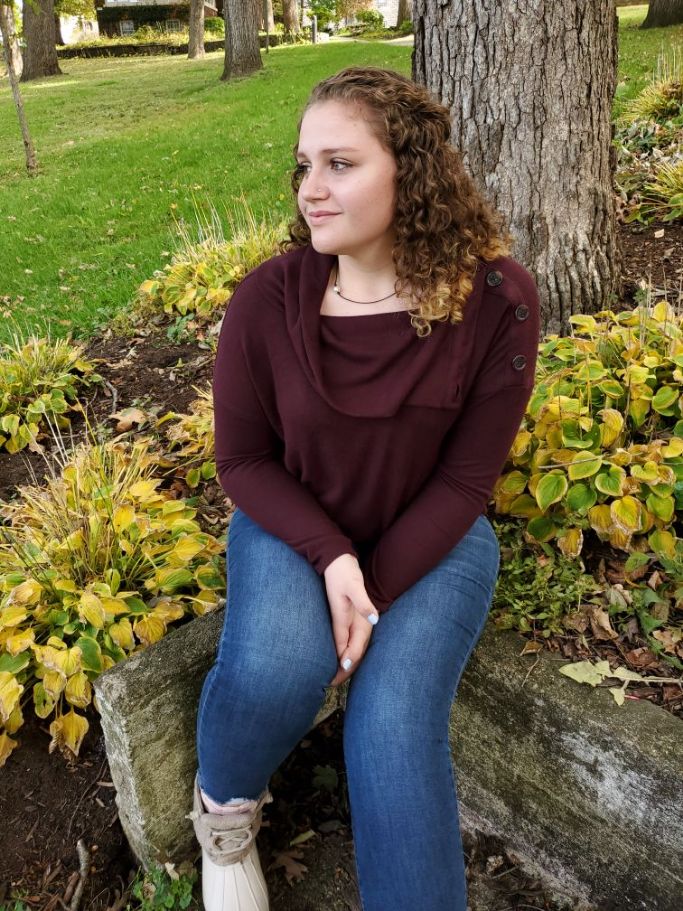 Q&A with Kelsey
Do you have any siblings?

Yes, Austin and Josh are older and Evan is younger.





What clubs or activities do you participate in outside of sports?

Concert Band, Marching Band, and Destination Imagination 





Who were your role models growing up? Who inspires you today?

My mom





What do you consider your biggest life accomplishment so far?

Graduating high school





What impressions do you hope you've made as a scholar, athlete, and/or member of the community?

A decent impression





If you won an all-expenses-paid trip to anywhere in the world, where would you go?

Bali



If you had 2 hours every week to do anything you wanted, what would it be and why?

I would hang with my friends because I can't do it now.




Rapid Fire
▶︎

Sport to play:

softball




▶︎

Sport to watch:

football




▶︎

Food:

Chinese




▶︎

Time of day:

daytime




▶︎

Movie:

classic Teenage Mutant Ninja Turtles




▶︎

TV or online show:

Shameless




▶︎

Genre of music:

alternative rock


▶︎

Subject in school:

Child Development


▶︎

Dream Job:

working with animals or helping people