Today Triton High School honors the accomplishments of senior Lauren Hedington. Lauren is the daughter of Clint and Tara Hedington of Tippecanoe. Lauren has enlisted in the US Military. A

fter completing boot camp, she

plans to pursue an associate's degree in business at Ivy Tech and

get her bachelor's degree at IUSB. As a student-athlete, Lauren played Blue Swish Lady Trojan Basketball during her junior year.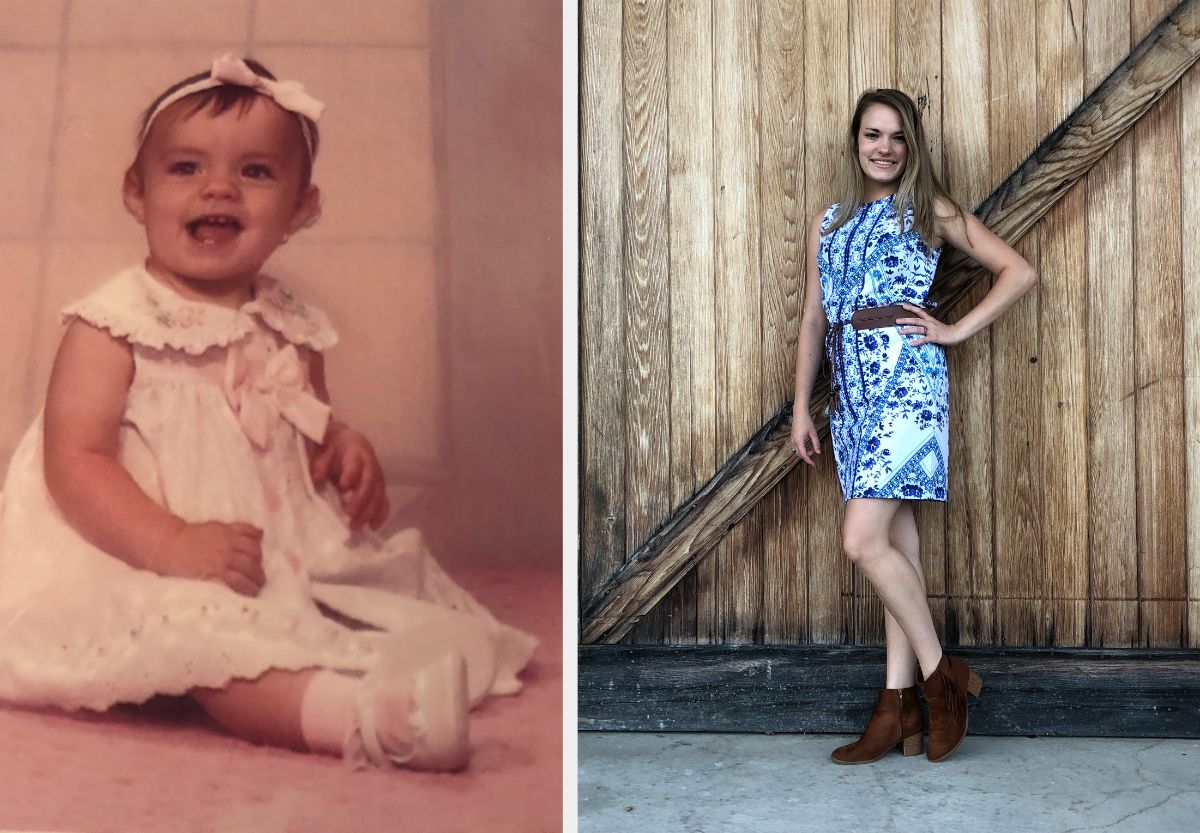 Q&A with Lauren
Do you have any siblings?

Yes, Landon is my younger brother.





What awards did you earn during high school?

I have participated in choir throughout high school. As a sophomore, I received the outstanding alto award. Since my freshman year, I have won three golds and one silver at District and one silver at State.





What clubs or activities do you participate in outside of sports?

I have been in Drama Club for three years, Trojan Singers for two years, DECA for one year, Senior Squad, and Distinguished Young Women of Triton
.



Who were your role models growing up? Who inspires you today?

My uncle Ryan Hedington has been the greatest role model in my life. I have looked up to him ever since I was a kid.





What do you consider your biggest life accomplishment so far?

In my junior year of Choir, I decided to set a goal of going to State for solo. Having been shy and quiet my entire life I never had the confidence to by myself. It was suggested to me that I hold off a year to build my self-confidence. I am glad I did not wait because that year at my first competition I received gold at the District competition and thus qualified for State. When I performed at State my solo was only one point off of receiving a gold medal. I am proud that I was able to overcome my shyness.





What impressions do you hope you've made as a scholar, athlete, and/or member of the community?

I hope I have shown people that when you dream things, dream big because you can always reach them with a little hard work and a whole lot of time.





Do you have any special talents?

Singing





What's something interesting that most people don't know about you?

I have a wide variety of interests from fishing, horseback riding, drama, and music.





If you won an all-expenses-paid trip to anywhere in the world, where would you go?

I would go to Florida and go deep-sea fishing to catch a Mahi-mahi because there is no other way to spend a trip.





If you had 2 hours every week to do anything you wanted, what would it be and why?

There is nothing in the world I would rather do more than go fishing. Getting to hear the birds sing, toads croak, and feel the sun on your skin makes it all worth it. It's not about whether or not you catch anything, it's about the time you spend and the effort you give. Which is why its called fishing and not catching.





Is there anyone you would like to thank or give a shoutout to?

I would like to give a shoutout to my parents for pushing me through school even when I wanted to quit and to Mr. Seel because no matter what he always believed in the choir. He pushed us to give our best, learned with us, and made us a better and stronger choir. I could not ask for a better director.





Anything else you would like to share about yourself, your class, hopes, dreams..... ?

No
Rapid Fire
▶︎

Sport to play:

bass fishing and basketball




▶︎

Sport to watch:

bass fishing




▶︎

Food:

chicken




▶︎

Time of day:

morning




▶︎

Movie:

anything Disney




▶︎

TV or online show:

Heartland




▶︎

Genre of music:

country


▶︎

Subject in school:

Choir




▶︎

Dream Job:

hotel manager