Today Triton High School honors the accomplishments of senior Samantha Wolf. Samantha is the daughter of Mark and Olivia Marley of Bourbon. Samantha and most of her family are full-time equestrians. Samantha was only 3 when she started showing leadline and has been showing nonstop ever since. Because showing requires a lot of time and dedication, Samantha plans to live at home while studying Business Management at Indiana University South Bend. This will allow her to show Reggie and Moose on the weekends.

Q&A with Samantha
Do you have any siblings? Yes, I have a younger brother Alex Marley.

What awards did you earn during high school? I placed third in Showmanship at the All American Quarter Horse Congress in 2014 with my first horse, Charmer (RL A Sudden Charm). Since then, I have won three AQHA Championships (2016, two in 2019), a superior in equitation (2019), and many all-around awards.

What clubs or activities do you participate in outside of sports? I was in Spanish Club for 2 years and Art Club for 2 years.

Who were your role models growing up? Who inspires you today? My mom has always been a major role model in my life.

What do you consider your biggest life accomplishment so far? That would be earning 3rd place in Showmanship at the All American Quarter Horse Congress in 2014 with my first horse, Charmer (RL A Sudden Charm). I put in a lot of hard work leading up to the event and achieved my goal.

What impressions do you hope you've made as a scholar, athlete, and/or member of the community? I hope people remember me as kind and hardworking.

Do you have any special talents? Riding horses

What's something interesting that most people don't know about you? I have two pet rats!

If you won an all-expenses-paid trip to anywhere in the world, where would you go? A pink sand beach

If you had 2 hours every week to do anything you wanted, what would it be and why? I would take the time to be more creative by making crafts.

Is there anyone you would like to thank or give a shoutout to? I would like to thank my parents and grandma for all the amazing opportunities.

Anything else you would like to share about yourself, your class, hopes, dreams..... ? I'm just hoping to finish my senior year.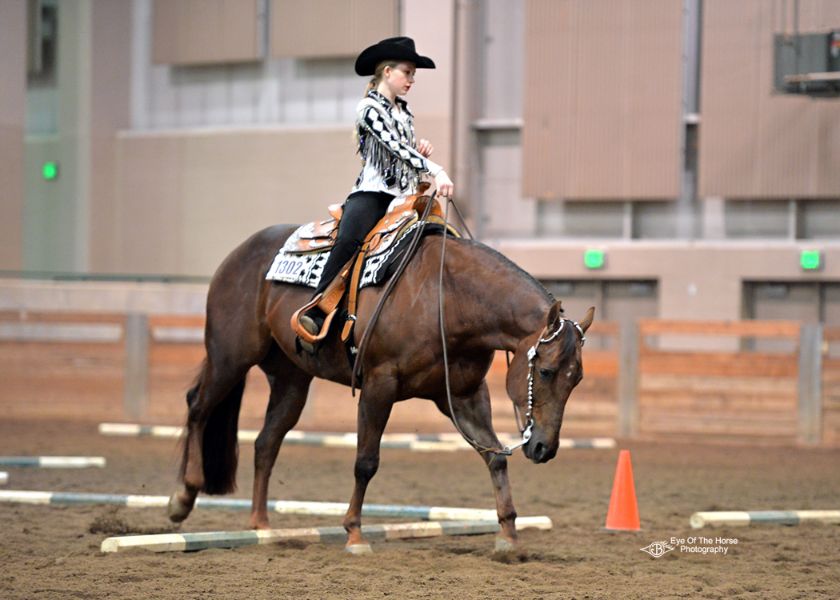 Samantha Wolf showing Reggie (ReservationsRequired) at MSU in 2018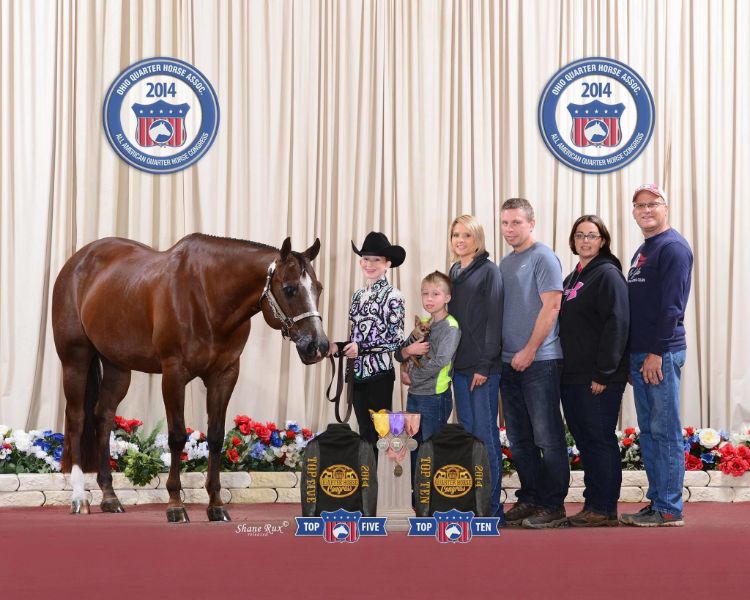 Charmer (RL A Sudden Charm), Samantha Wolf, and family at the 2014 QH Congress after placing 3rd in showmanship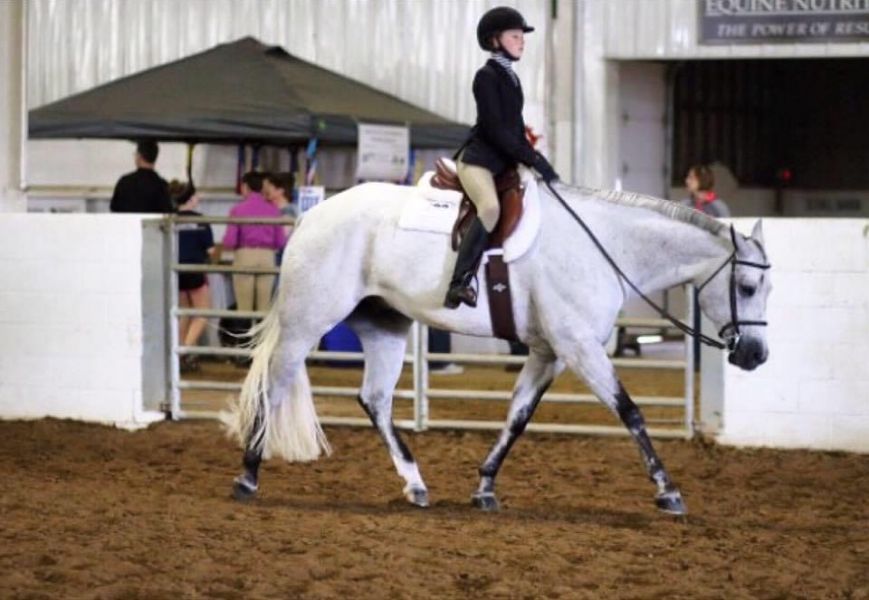 Samantha Wolf on Cooper (Good on the Rocks) in 2015 at Findlay
As of late, Moose (Rowdy Commander) has been teaching Samantha Wolf a lot. They are hoping to make their reining debut summer 2020.
Rapid Fire
▶︎ Sport to watch: basketball
▶︎ Food: strawberries
▶︎ Time of day: morning but not during school
▶︎ Movie: Bohemian Rhapsody or Alice in Wonderland
▶︎ TV or online show: Grey's Anatomy
▶︎ Genre of music: pop
▶︎ Subject in school: Government and Economics
▶︎ Dream Job: social media influencer
Social Media
Instagram: @samanthaw0lf