Today Triton High School honors the accomplishments of senior Skyla Wilson. Skyla is the daughter of Weston and Cassandra Wilson of Etna Green. This fall Skyla plans to major in Elementary Education and minor in Special Education at IUSB. As a student-athlete, Skyla cheered four years for football and four years for basketball. She also played Blue Thunder Softball for three seasons and was in full swing preparing for her senior season.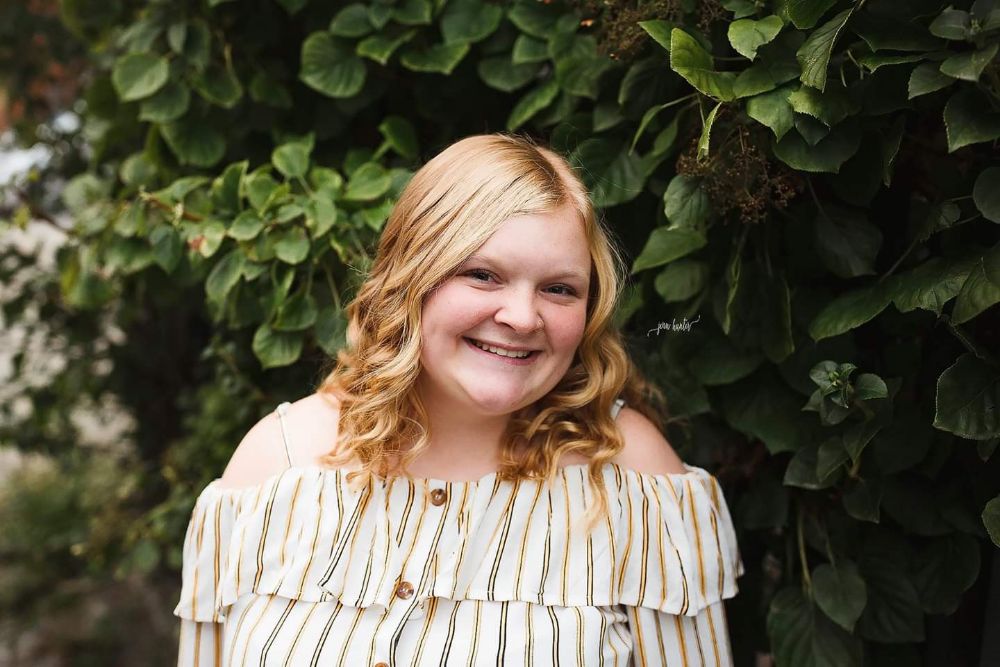 Q&A with Skyla
Do you have any siblings?
Yes, Caleb is my younger brother.
What awards did you earn during high school?
During my four years of cheerleading, I received the mental attitude award, team MVP, and was selected as co-captain. For softball, I received the mental attitude award.
What clubs or activities do you participate in outside of sports?
Spirit Club 3 years, Art Club 1 year, and Student Council Activity Chairman 1 year
Who were your role models growing up? Who inspires you today?
My mom has always been my role model and the person who has inspired me all my life.
What do you consider your biggest life accomplishment so far?
I set a goal when I was in elementary that I would go to college because no one in my family has gone. I worked really hard and achieved it by getting accepted to IUSB.
What impressions do you hope you've made as a scholar, athlete, and/or member of the community?
Never give up and smile even when things get hard.
Do you have any special talents?
I can pick things up with my feet.
What's something interesting that most people don't know about you?
I put BBQ sauce on almost everything.
If you won an all-expenses-paid trip to anywhere in the world, where would you go?
Bora Bora
If you had 2 hours every week to do anything you wanted, what would it be and why?
I would hang out with friends.
Is there anyone you would like to thank or give a shoutout to?
my parents and all my family
Anything else you would like to share about yourself, your class, hopes, dreams..... ?
This was one memorable year.
Rapid Fire
▶︎
Sport to play:
softball
▶︎
Sport to watch:
football
▶︎
Food:
chicken nuggets
▶︎
Time of day:
nighttime
▶︎
Movie:
The Notebook
▶︎
TV or online show:
Friends
▶︎
Genre of music:
I like it all
▶︎
Subject in school:
Math
▶︎
Dream Job:
elementary school teacher