Today Triton High School honors the accomplishments of senior Ty Ferry. Ty is the son of Hap Ferry of Tippecanoe.  Ty plans to pursue a Bachelor's Degree in Sports Marketing and Management at the University of Northwestern Ohio this fall.  Ty has run cross country and played baseball throughout his high school career. Last November, Ty signed his letter of intent to continue his baseball and academic career at the University of Northwestern Ohio.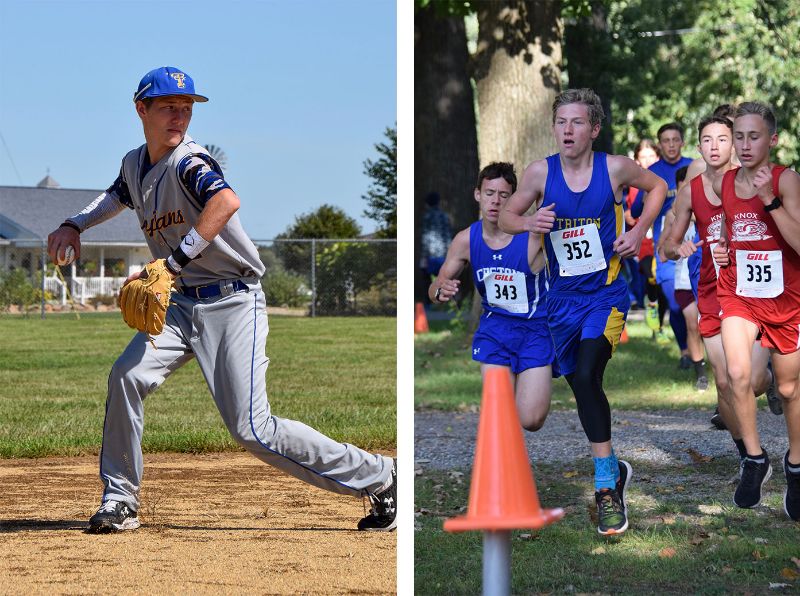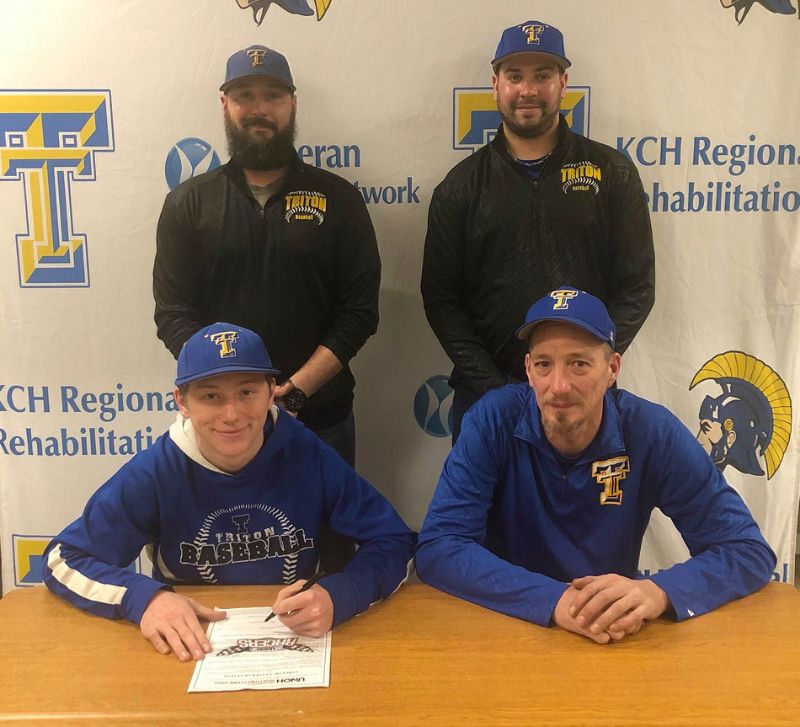 Q&A with Ty
Do you have any siblings?
Yes, my younger sister Kaylee Ferry. 
What awards did you earn during high school?
In my senior season of cross country, I was a regional qualifier, received the mental attitude award, and made Academic All-Conference.  For baseball my Junior year, I earned the hustle award and was named to the All-Conference honorable mention list.
What clubs or activities do you participate in outside of sports?
I have been in the National Honor Society for 2 years.
Who were your role models growing up? Who inspires you today?
Growing up my dad's work ethic inspired me. Today I look up to Javier Báez because of the way he plays and enjoys his time on the field.
What do you consider your biggest life accomplishment so far?
Receiving my baseball scholarship in November 2019 to UNOH. I achieved it with hard work on the field and putting myself out there.
What impressions do you hope you've made as a scholar, athlete, and/or member of the community?
That hard work pays off for even the smallest of athletes.
Do you have any special talents?
No
What's something interesting that most people don't know about you?
I eat and write left-handed but do everything else right-handed.
If you won an all-expenses-paid trip to anywhere in the world, where would you go?
I don't need to explore the world when I have the world in my back yard.
If you had 2 hours every week to do anything you wanted, what would it be and why?
I would work out with Javy Báez and learn how to get in a better routine for baseball.
Is there anyone you would like to thank or give a shoutout to?
My coaches Tyler Hensley and Jake Burnett for always having confidence and faith in me as a ballplayer.
Rapid Fire
Sport to play:
baseball 100%
Sport to watch:
baseball
Food:
deer
Time of day:
dusk or dawn
Movie:
Ladder 49
TV or online show:
MLB Tonight
Genre of music:
country
Subject in school:
Math
Dream Job:
Professional Baseball Player
Social Media