Today Triton High School honors the accomplishments of senior Zachary Berger. Zach is the son of David and Jennifer Berger of Bourbon.  Zach, currently enlisted with the Indiana Army National Guard, has not decided on a college but he plans to study geology.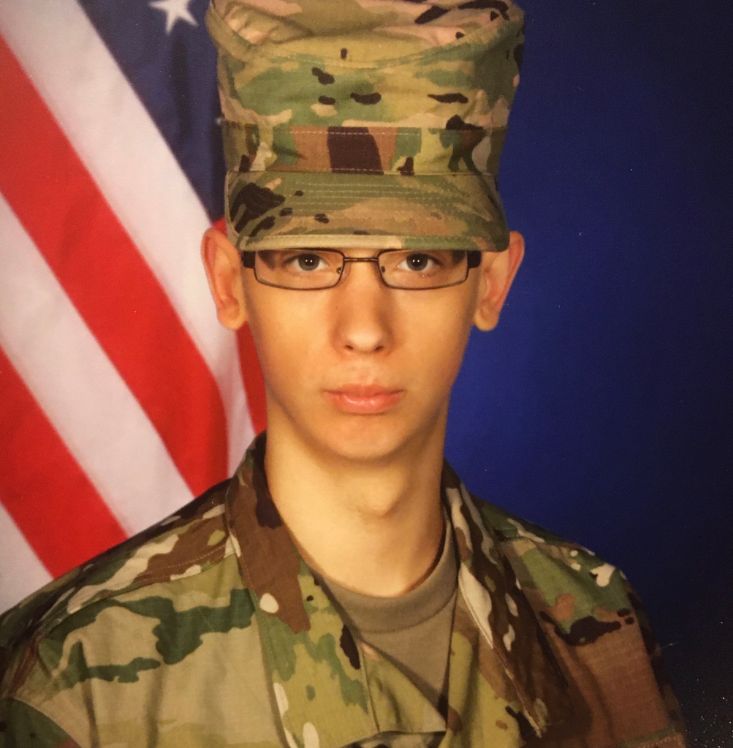 Q&A with Zachary
Do you have any siblings?
Yes, my older sister Lillie.
What clubs or activities do you participate in outside of sports?
I participated in the Science Club for one year, Spanish Club for one year, and Clay Shooting Club for one year.
Who were your role models growing up? Who inspires you today?
My parents and sister have always been my role models.
What do you consider your biggest life accomplishment so far?
Graduating from U.S. Army Basic Training
What impressions do you hope you've made as a scholar, athlete, and/or member of the community?
I hope that I set a good example and made a lot of friends that like me.
Do you have any special talents?
……none that I know of.
If you won an all-expenses-paid trip to anywhere in the world, where would you go?
Bovington, England
If you had 2 hours every week to do anything you wanted, what would it be and why?
I would go to the range and shoot a bunch of old historic firearms because I enjoy history and getting to shoot them would be a blast.
Is there anyone you would like to thank or give a shoutout to?
I'd like to thank my family, friends, and all those who have been there and helped me.
Anything else you would like to share about yourself, your class, hopes, dreams… ?
…..nothing I can think of.
Rapid Fire
▶︎
Sport to play:
bowling
▶︎
Sport to watch:
bowling, I wish it was on TV more
▶︎︎
Food:
pizza and lasagna
▶︎︎
Time of day:
evening
▶︎︎
Movie or Miniseries:
'
Band of Brothers' HBO series
▶︎︎
TV or online show:
Impractical Jokers
▶︎︎
Genre of music:
classic rock and metal
▶︎︎
Subject in school:
Science
▶︎︎
Dream Job:
geologist