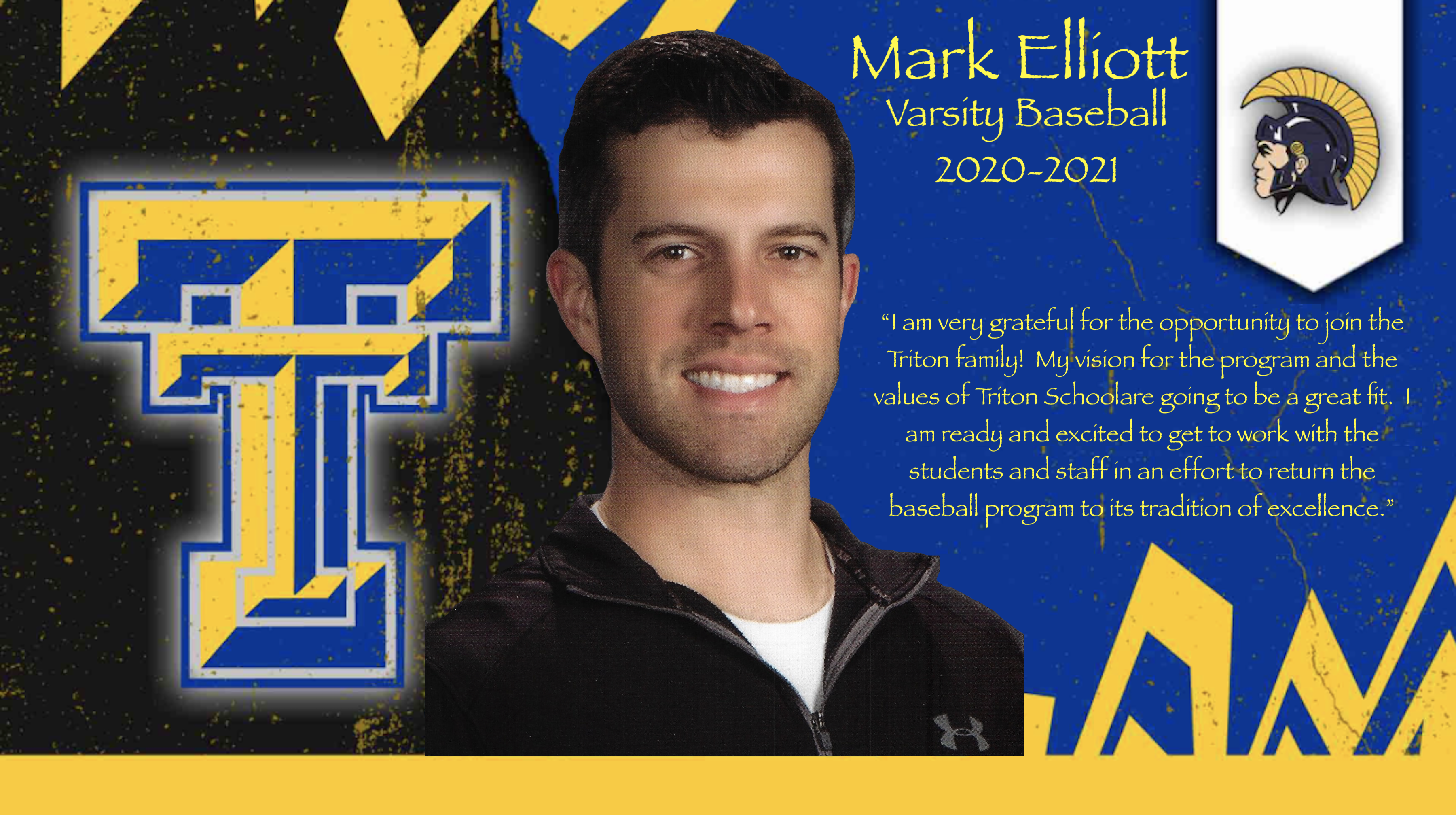 The Triton Athletic Department is pleased to announce Mark Elliott as our next Varsity Baseball Coach.  Coach Elliott will take over for Coach Tyler Hensley, who spent the past four years as the head coach of the Trojans.  
Coach Elliott played high school baseball at Defiance High School in Ohio.  He later attended Ohio Dominican University.  While studying education at Ohio Dominican, Mark served as the Assistant JV Baseball coach at Olentangy Liberty High School in 2009, and as the head Freshmen coach from 2010-2012.  
Currently, Mark teaches math at LaVille Jr/Sr High School where he has served as the Varsity Baseball Assistant since 2015.  Over the years, Mark has coached baseball players who have advanced to all levels collegiately, as well as a few players who have made it to the MLB: Anthony Kidston (Kansas City Royals), Dace Kime (Cleveland Indians), and Shea Murry (Pittsburgh Pirates).
"I'm very excited to bring Mark on as our next baseball coach," said Triton Athletic Director, Mason McIntyre.  "I believe he will continue to develop players into young men of character, and bring his 'bigger than me and be the best' philosophy to our program.  I have no doubt that Mark can lead our program in a way that will reflect our championship tradition!"
Mark, his wife Hope, and their almost one-year-old daughter, Murphy, live in South Bend.  Mark will be recommended for approval at the March 8th School Board meeting.