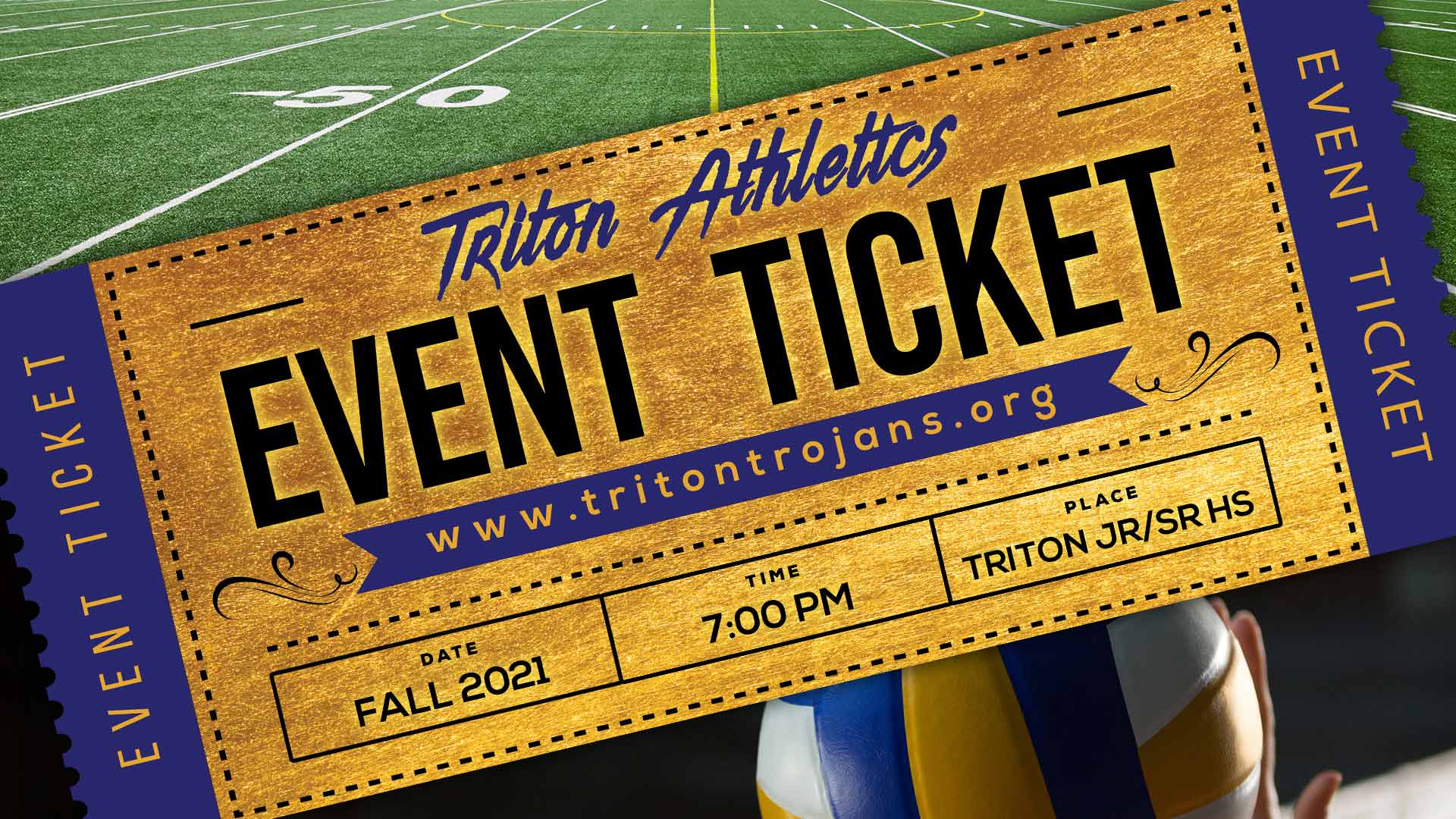 Tickets for home events are now available for purchase through our EventLink box office. Single event tickets are available for purchase 48 hours in advance for each contest. The time frame is because of the possibility of an event being canceled.
Purchasing Individual Event Tickets on EventLink
Purchasing Tickets at the door
Tickets can be purchased at the doors using credit/debit cards

Patrons can tap, swipe or use the chip on their card (it works just like the grocery store or gas station)

Each ticket is charged a processing fee of 85 cents
Passes Available for Purchase
All family Pass: $265.00

Individual Adult Pass: $95.00

Senior Citizen Pass: $40.00

Student Pass: $40.00

THS Students grades 9-12 show your student ID for free admission to all regular-season home games (post-season and tournaments excluded).
Pass Purchasing Information
All passes will be purchased using EventLink (Senior Citizen Pass is the exception- can be purchased at the HS office)

Passes that are $50.00 and under are charged a flat fee of $3 and 3%.

Passes that are $50.01 and up are charged a flat fee of $5 and 3%.

To off-set this cost we have not raised the pass or individual ticket price. Most other schools are charging $6 per ticket.
Benefits of EventLink Passes
Pass holders can print-off a credit card sized pass and have it scanned at each event

Each pass is attached to an email and can be pull-up, printed-out or self-validated at the gate
Why the switch to Electronic Ticketing?
Efficiency for staff members

Staff will no longer need to spend time creating a cash box for each event

Staff will no longer need to stay after counting ticket sales

EventLink generates financial reports for the Athletic Department and Business Manager
Security

Moving to a cashless system provides more financial security for ticket sales
Quicker entry into the game

Individuals who purchase their ticket or season pass in advance can self-validate with their device and reduce wait time
Ticketing Tutorial
Please view this tutorial for self-validating and scanning tickets: