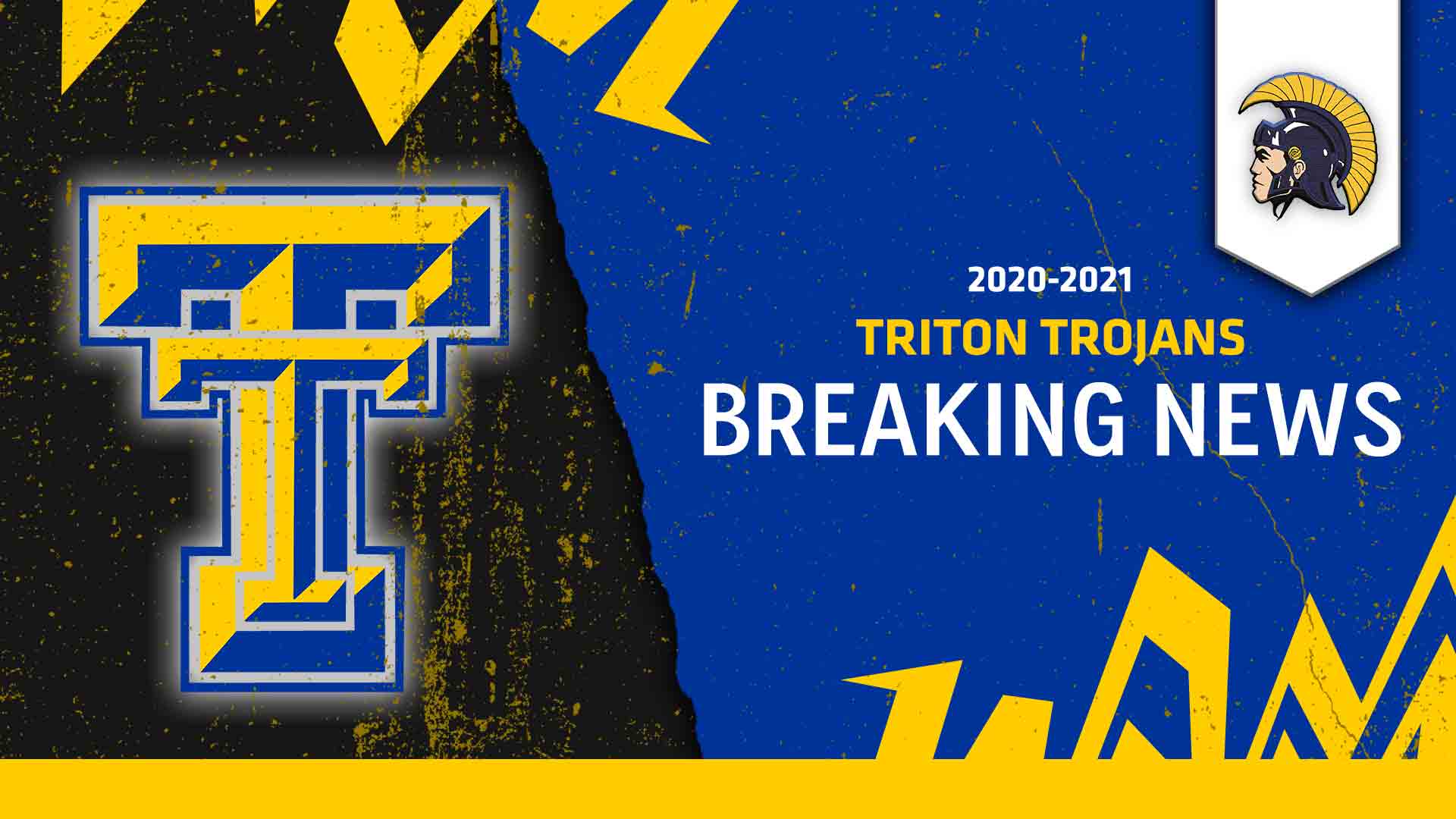 Triton Jr/Sr High School will be going virtual starting November 12th and will remain with virtual instruction until our return on November 30th. With this recent announcement, the decision was made to postpone all JH and HS athletic contests, home and away, during this time.  However, student-athletes will still be allowed to practice during this time based on schedules provided by the head coach of each team.  Elementary athletics will not be impacted at this time and will continue with their games and practices as scheduled. 
The Triton Athletic Department will make every effort to reschedule these postponed contests. Once this task is completed, we will share these new dates with you. Along with these new dates will come some restrictions on the number of fans and ticketing procedures. This information will be shared as we know more.  
Lastly, the Triton Athletic Department asks players and parents to help us mitigate the spread of COVID-19 by taking this shutdown seriously. Parents, please help us by keeping your students in their team's bubble and away from other gatherings. Student-athletes, please make sure that you self-monitor and report symptoms appropriately to your coaches during your screening and mask up as much as possible. Together we can battle through this, but it's going to take a team effort!
As always, please do not hesitate to reach out to the Athletic Department if you have any questions. Let's refrain from posts on social media and go directly to the source. We are more than happy to answer any questions you may have but ask for the courtesy of a phone call or an email versus posts on social media. Thank you in advance for your cooperation and your positive support as we do our best to get our students back in the classroom and our student-athletes on the courts and the mats this winter!