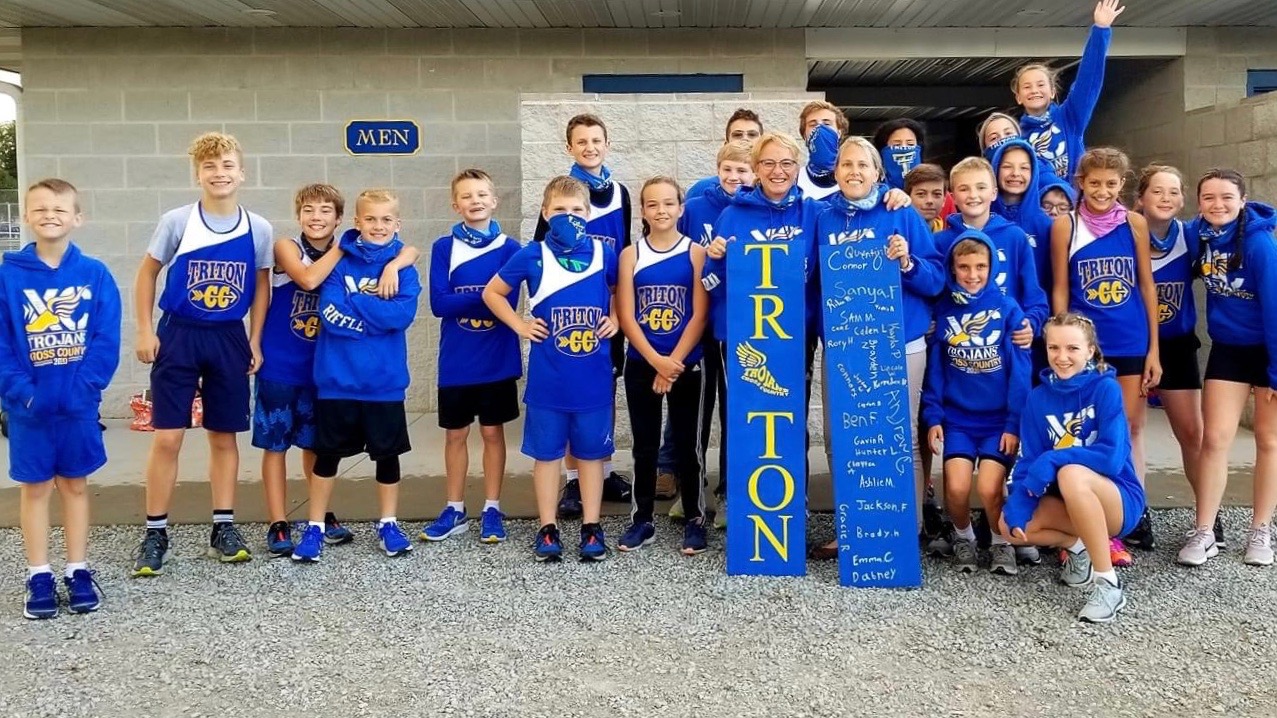 WINAMAC - The junior high cross country season concluded at the 6th annual Hoosier North Athletic Conference Meet on Saturday with every Trojan runner setting their best times of the season, nine of which set personal records. Eighth-graderJaydon Heckaman finished 4th (11:28 *SB) to help the Trojans claim a 2nd place team finish, eight points behind Winamac. The Lady Trojans were paced by eighth-grader Rory Heckaman and her 10th place finish (13:11 *PR).
The girls placed 3rd ahead of Winamac and Knox. Others contriubting to the team effort were seventh-grader Rilee Benish 11th (13:13 *PR), seventh-grader Kayla Poff 13th (13:37 *PR), sixth-grader Emma Cook 20th (14:31 *PR), eighth-grader Kenadee Howard 30th (16:24 *SB), and eight-grader Ashlie McAndrews 35th (18:57 *SB).
Boys going the distance for Triton were eighth-grader Caden Large 8th (12:09 *PR), eighth-grader Travis Barnhart 9th (12:12 *SB), eighth-grader Connor Stetzel 13th (12:28 *PR), sixth-grader Cayden Bradley 16th (12:45 *PR), seventh-grader Sam McIntyre 21st (13:08 *PR), and eighth-grader Cameron Emenaker 22nd (13:16 *PR).
Pioneer's Leighton Dodt finished the boy's race first with a 10:34 and Winamac's Kandace Kroft was the winner of the girl's race with a 11:23. See the tables below for complete results. Congrats to the runners and coach Nordman on a sucessful season!
Thanks to Mrs. Barnhart & Mrs. Bemish for taking these Photos