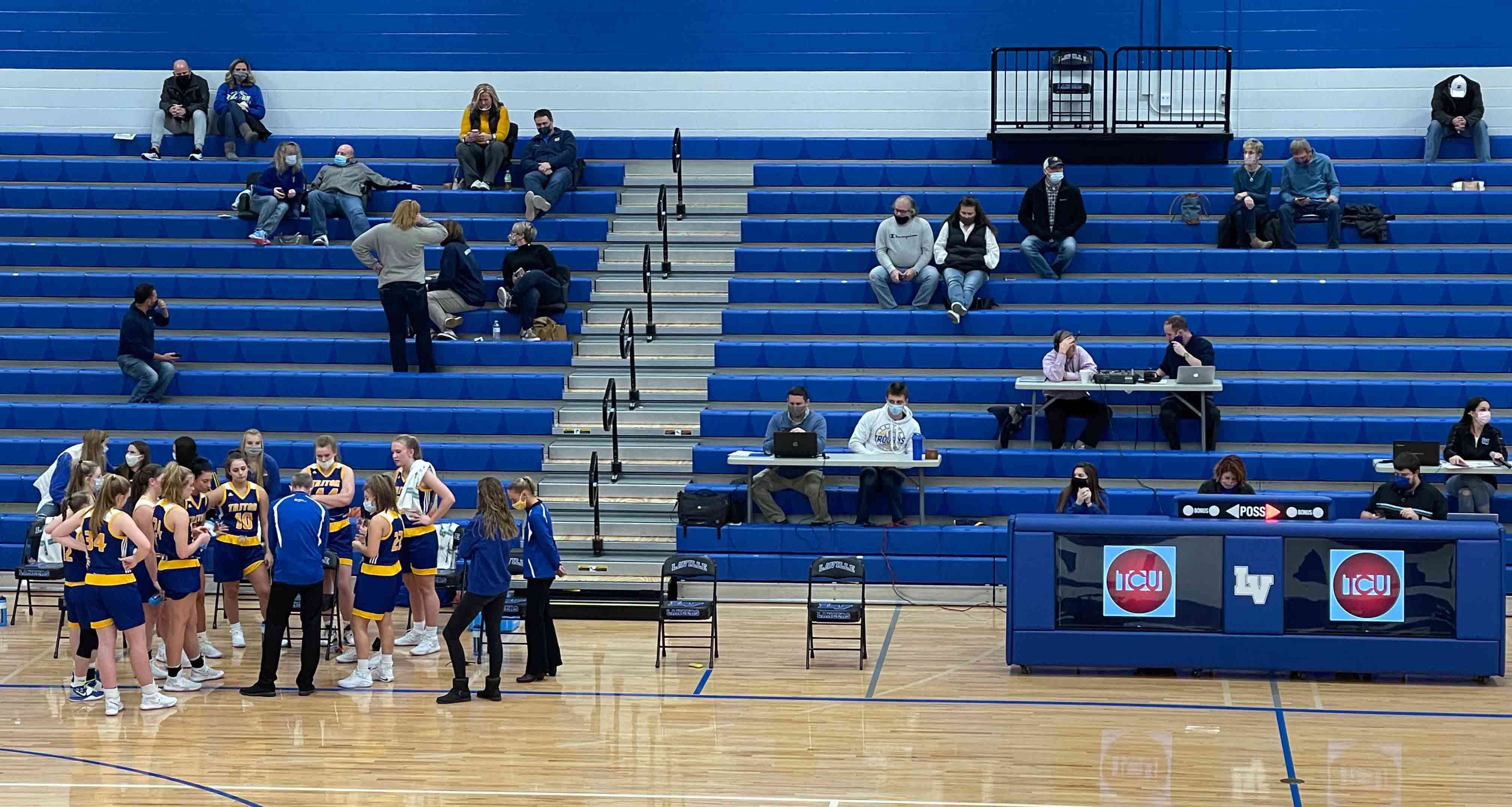 LAKEVILLE - The Varsity Lady Trojans returned to action Wednesday after being sidelined by COVID-19 restrictions for almost a month. With the pressure of their return being the first conference game of the season, the Trojans would have to step up big to play a LaVille team that already had five games under its belt before the tip.
Triton did not disappoint. After taking the lead early in the first quarter, they never looked back. Taking down the Lady Lancers 38-29 for their first win of the season. Triton outscored LaVille in the first 3 quarters, and at one point went on a 17-2 run.
Following the win coach Heckaman remarked, "The girls did a great job tonight on the defensive end. The effort and intensity were there all night and that helped lead to some easy offensive. We were definitely knocking the rust off offensively but I was really excited to see us looking to our post players. Abbey and Lexia did a great job in the paint tonight and if we can continue to get that kind of production out of them everything will get easier for the guards."
Abbey Viers and Lexia Howstrawser led the way each scoring 10 points, Taren Yates added 7 points, Emma Hepler 6 points, Kinsey Atkins 3 points, and Jaelyn Bules 2 points. The Trojans were very active on the glass getting 36 total rebounds, 27 of which came from the defensive glass.
Triton worked well in the paint putting up 24 points, and grabbing 9 offensive rebounds. As a team, they shot 38.1% from the floor and shooting 33% from beyond the arc. Defensively Triton forced 14 turnovers (7 steals), scoring 13 points off of them.
The Lady Trojans will be on the road again Thursday when they head to Trinity at Greenlawn to take on the Titans. Varsity tips at 6 p.m. Two-quarters of JV will follow. No fans are allowed to attend due to COVID-19 restrictions.
The Lady Trojans will return to LaVille on January 18, 2021 to face the Lancers again in the first round of the 56th Annual TCU Bi-County Tournament.


Stat Leaders
Rebounds: Abbey Viers 7, Kinsey Atkins 6, Lexia Howstrawser and Addyson Viers 5
Steals: Kinsey Atkins 3
Blocks: Abbey Viers and Lexia Howstrawser 2
Assists: Emma Hepler 5, Lexia Howstrawser 3
Free Throws: Jaelyn Bules 2-2 100%.
Record 1-1, HNAC 1-0