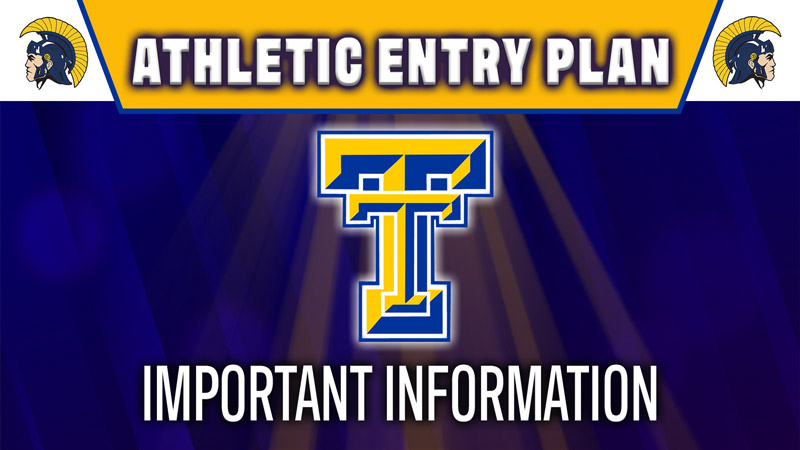 Included is Triton's entry plan for fall sports. Please read through this information and do not hesitate to reach out with questions to mmcintyre@triton.k12.in.us
After much thought and consideration, the Triton Athletic Department would like to announce our plan for re-entry to athletic contests. We have taken the time to listen to and follow the guidelines set forth by the IHSAA and state and local health departments. We have also met with the Marshall County Athletic Directors, as well as the Athletic Directors from the Hoosier North Athletic Conference to determine the safest way to return to having fans in the stands. This document will discuss those plans in detail.


The number one priority of the Triton Athletic Department is the health and safety of our student-athletes and our spectators who attend our games. This priority is always number one, regardless of whether or not we are facing a worldwide pandemic, or it's just another year as usual. With this idea in mind, we have put together a plan that we feel will keep our student-athletes, our hometown patrons, and our visitors safe. This plan did not come without a lot of hard work and discussion so we ask that each person respect the decisions, and respect the plan in order to give our student-athletes the best opportunity to compete on the courses, the courts, and the fields of play this fall. We thank you in advance for your help and your support with this endeavor and ask that you please read these plans closely, and come to our events prepared to follow the guidelines set forth.


There are a few key things of importance that everyone should be aware of for this season. The first is that we will not be selling sports passes this school year. With the uncertainty we are experiencing during this time, it simply does not make sense to sell these passes. Any student in grades K-6th grade must be accompanied by a parent and must sit with their parent during the duration of the game. Ticketing procedures for Varsity football will be different than in the past, as a limited number of spectators will be allowed. Details for football ticketing are including in the plan. Lastly, during the duration of the state and local level mask mandate, masks will be required at all Triton athletic events.

According to the IHSAA's three-phase plan, all spectator attendance is welcome from the August 15th forward, following approval from local health departments. The first official event that can be conducted with fans, in accordance with the IHSAA's Phase 3, is the football scrimmage vs Manchester on August 15th. However, the Triton Athletic Department, with the approval of the Triton School Board, will not allow any spectators at home events until Monday, August 24th. The purpose of this is to allow our students and student-athletes to get back to school for a week before we provide an opportunity for large gatherings at any athletic event. As mentioned earlier, the health and safety of our student-athletes and spectators is the number one priority. We believe that taking this extra week will allow us to focus on, and refine the plan outlined below to ensure that everyone has a safe and enjoyable experience at Triton Jr/Sr High School. The first contest that we will allow fans is the JV/Varsity Volleyball game against Bremen on August 25th. However, we will be live streaming events that spectator attendance is not allowed.

The Triton Athletic Department looks forward to hosting a safe and successful fall sports season. If you have any questions regarding this plan, we would encourage you to reach out to Triton Athletic Director, Mason McIntyre. Once again, we would encourage all fans to read this plan and we thank you in advance for your support as we work together to provide the best possible experience for the student-athletes at Triton Jr/Sr High School!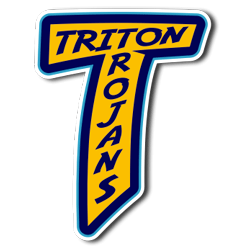 Triton Jr./Sr. High School Athletic Entry Plan
Due to the ongoing effects of the Coronavirus, Triton Jr./Sr. High School has worked diligently to follow the IHSAA, as well as the state and local health department guidelines to safely maintain athletic and extracurricular events. In order to continue these events, we must adhere to the following guidelines at all Triton events.
 Fans should self-screen BEFORE coming to events and if sick, or showing any signs or

symptoms of COVID-19, please stay home

 The Triton Athletic Department will encourage social distancing at all events and at all

times. Tickets may be limited due to social distancing requirements.

 Masks are required at all times and must be worn to enter any of our facilities. This will

be in place as long as the local and statewide mask mandates are in place.

 Sanitizing stations will be available at all of our facilities and high touch areas will be

cleaned frequently.

 Signage to educate and encourage social distancing will be placed in visible and

appropriate locations.

 Concessions will be offered at all of our ticketed events and will follow all state and local

food service regulations (i.e. all items will be pre-packaged, workers will be wearing masks and gloves, etc.). Water fountains will be shut off.
 Ticket takers will be masked and gloved and we would encourage correct change when

at all possible to reduce the exchange of money.

 Children in 6th grade and below must be accompanied by a parent in order to enter a

contest. These children must be seated with their parents during the duration of the

contest.

 Restrooms will be available to all patrons during the ticketed contests.

 Game procedures will follow IHSAA and NFHS recommendations specific to each sport.
Tickets
- No Season passes will be sold for the 2020-2021 season
- Ticket takers will have a set number of tickets based on the facility capacity
- Visitors will have a set number predetermined by Triton High School.
- Varsity football games will be mostly pre-sale (minimal tickets sold at the gate).
August 15th – August 22nd no fans will be permitted at any home events.
August 24th through the state of Indiana moving to the Governor's Phase 5 will have a maximum capacity of 25% in all venues.
Indiana's Phase 5 and until further notice will have a maximum of 50% capacity at all venues.
*Cross Country, Tennis, and Golf will have no max capacity as social distancing can easily occur.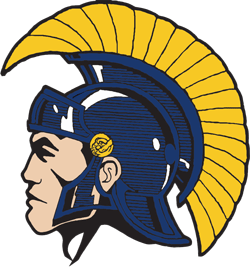 Home Football Ticket Distribution – a total of 275 tickets will be allotted

Football tickets for home games will be distributed pre-sale as follows:
FAMILIES OF PLAYERS, MANAGERS, AND CHEERLEADERS
Monday, and Tuesday of each week: football players/managers and cheerleader parents will have the opportunity to purchase tickets for home games. Football players will be allotted 6 tickets for use with their family, managers, and cheerleaders will be allotted 2 tickets for use with their family. Tickets may be purchased in the High School office during the hours of 7:45-3:30 PM.
STUDENT TICKETS
Monday: Seniors and Juniors may purchase tickets.
Tuesday: Sophomores and Freshmen may purchase tickets
Wednesday: JH students may purchase tickets
GENERAL SPECTATORS
Thursday: If there are any remaining tickets available, we will make an announcement on Wednesday letting fans know how many additional tickets are available for pre-sale.
*** All tickets will be $5 and are non-refundable
*** Any unsold tickets from Monday – Thursday will be announced on Friday morning and those tickets will be available for purchase at the gate.
*** Details concerning band member attendance for football games and tickets for their parents is forthcoming.
Please contact Athletic Director, Mason McIntyre if you have any questions. mmcintyre@triton.k12.in.us