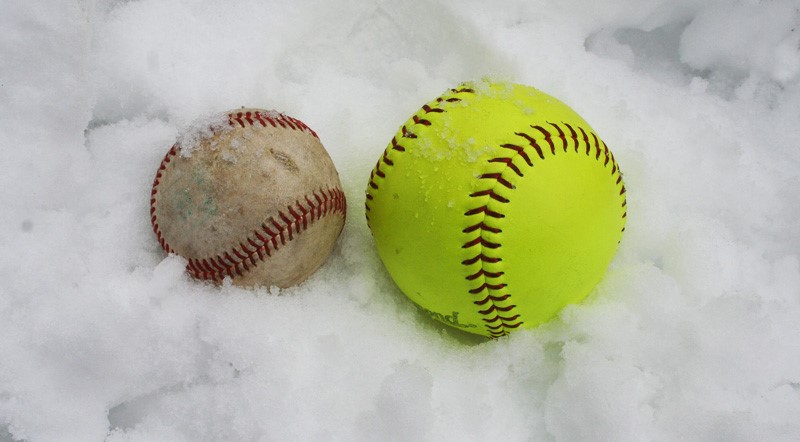 NORTHERN INDIANA — For the first time this season, inclement weather has canceled events scheduled for Triton Tennis, Softball, and Baseball.
Lady Trojan Tennis (3-0) was to travel to Rochester this afternoon.  We will work to reschedule if there are available dates for both schools.
Blue Thunder (3-4) was to play its first conference softball game at Knox on Monday.  That game has been rescheduled to May 5 at Knox with a 5:30 first pitch.  The JV softball game on 5/5 at Warsaw will be rescheduled.  
Triton Baseball (0-3) was scheduled to host Knox (1-4, 0-0) but the game has been rescheduled to April 22 with a 5:30 first pitch.  This game will be played at Triton and that means that we will have to cancel our JV game with North Judson.
Events for the week of April 19
▶︎ Monday, April 19
now 4/22 at 5:30 ⚾️ Varsity Baseball vs Knox (at Triton)
now 5/5 at 5:30 🔵 Varsity Softball at Knox
make-up TBD 🎾 Varsity Girls Tennis at Rochester
▶︎ Tuesday, April 20
make-up TBD 🎾 Varsity Girls Tennis at Whitko
make-up TBD 🔵 Varsity Softball at Pioneer
make-up TBD ⚾️ Varsity Baseball at Knox
▶︎ Wednesday, April 21
make-up TBD ⛳️ HS Boys Golf at Swan Lake
now 4/27 🎾 Varsity Girls Tennis at LaVille
▶︎ Thursday, April 22
4:30 ⛳️ JH Boys Golf at Urey
5:00 ⛳️ HS Boys Golf at Pretty Lake
5:00 🔵 Varsity Softball at Manchester
5:30 🏃‍♂️ Varsity Track & Field at Knox
5:30 ⚾️ Varsity Baseball vs Knox (new date)
canceled ⚾️ JV Baseball vs North Judson
▶︎ Friday, April 23
☀️ No School
5:30 ⚾️ Varsity Baseball at Winamac
5:30 🏃‍♂️ Varsity Track & Field at Warrior Relays
▶︎ Saturday, April 24
9:00 ⛳️ JV Boys Golf at Plymouth Invite
9:00 ⛳️ Varsity Boys Golf at Whitko Invite