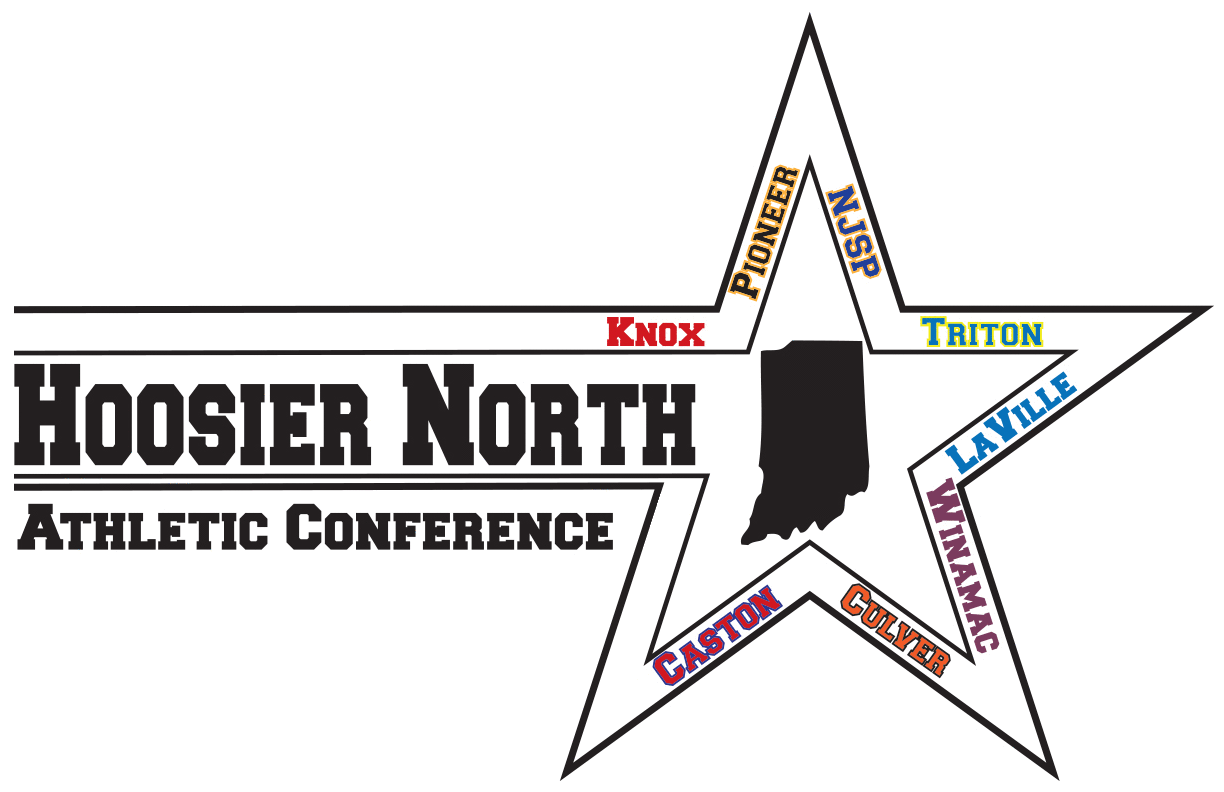 CULVER - The Junior High Trojans participated in the 6th Annual Hoosier North Athletic Conference Track Meet on Monday.  Culver Community graciously hosted the meet between the eight conference schools.  The Knox boys and the Winamac girls claimed the 2021 team championships.
The Lady Trojans finished 6th while the Trojans took 5th.  Two Trojans, both 8th graders, medaled at the meet.  Jayden Heckaman placed 1st in the 800m with a time of 2:35.06 and Caden Large had the longest discus throw at 101' 06".
A new conference record was set in the ladies 4x100 meter relay by the Pioneer quartet of Chloe Lucas, Michelle Harding, Keirsten Nies, and Rachel Harding.  The new record of 55.22 beat the old set by Culver Community in 2015 by 15 hundredths of a second.
For complete official results tap the links below
BOYS - Official Results
1. Knox 119
2. Winamac 88
3. LaVille 85
4. North Judson 79
5. Triton 49
6. Culver Comm. 31
7. Pioneer 21
8. Caston 19
Trojan Medalists
800m - Jayden Heckaman 2:35.06
discus - Caden Large 101-06
2nd Place
shot put - Caden Large 33-00.00
3rd Place
shot put - Jayden Heckaman 31-06.50
---
GIRLS - Official Results
1. Winamac 121.5
2. Knox 93
3. Pioneer 86
4. North Judson 66
5. LaVille 56
6. Triton 41.5
7. Caston 29
8. Culver Comm. 1
Lady Trojan Medalists
none
3rd Place
800m - Rilee Bemish 2:53.46
discus -  Sam Middaugh J66-11
pole vault - Rilee Bemish 5-06.00