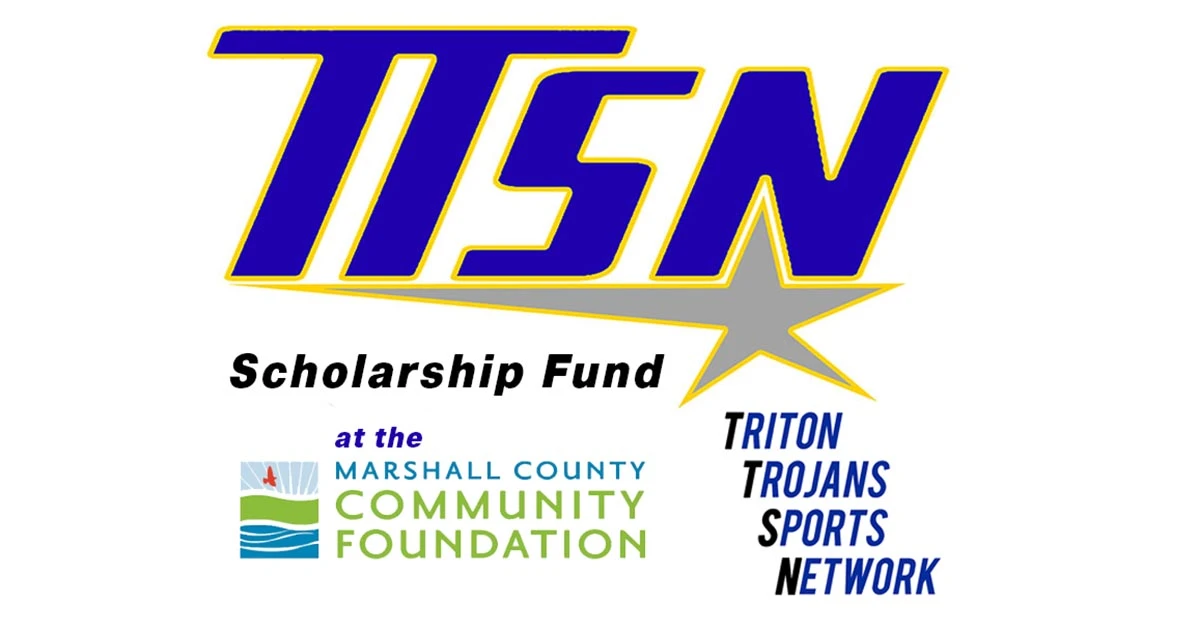 The permanent TTSN Scholarship Fund has been established at the Marshall County Community Foundation to mark the 10-year anniversary of the 1st Triton Trojan Sports Network broadcast. Since December 18, 2012, the all-volunteer network has collectively covered over 1,200 games and school events.
Starting in 2023, the fund will award one or more annual scholarships to a graduate(s) from Triton Junior-Senior High School, pursuing further education as a full-time student(s) enrolled at any accredited technical institution, or any accredited two-year, four-year, or post-graduate degree institution. Preference may be given to student(s) who have volunteered service to the network as broadcast commentators, statisticians, camera operators, and graphic content creatives while enrolled at Triton. Alternatively, the recipient may be a Triton student-athlete.
It is our hope that the fund will grow with donations made by the public so more scholarships can be awarded to student volunteers and athletes.  If you are interested in making a tax-deductible donation to the fund, please visit 
marshallcountygives.org or contact the MCCF office with checks payable to:
MCCF/TTSN Scholarship Fund
PO Box 716
2701 N. Michigan St.
Plymouth, IN 46563
The MCCF is a publicly supported 501(c)(3) organization.
For more information about the TTSN Scholarship Fund,
please contact the Marshall County Community Foundation
1.574.935.5159
info@marshallcountycf.org
or
Orion Lemler
tritontrojanfans@gmail.com
Thank You!